---
There is no conflict of opinion between the SLPP and the SLFP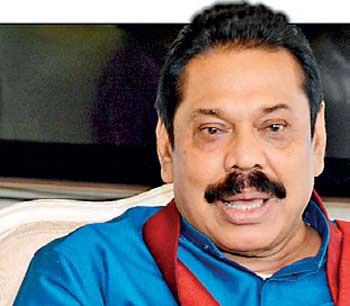 By Lahiru Pothmulla
Opposition Leader Mahinda Rajapaksa is set to sign a Memorandum of Understanding (MoU) today (26) to form a new political alliance backed by the Sri Lanka Podujana Peramuna (SLPP), the party said yesterday.
Mr. Rajapaksa would sign the MoU at 9.00am at his official residence at Wijerama Mawatha in Colombo where a new alliance aimed at winning the upcoming presidential and other elections is to be formed.

MP Dilum Amunugama yesterday said that apart from the political parties that make up the Joint Opposition and are therefore already affiliated with the SLPP, 10 more political parties are due to join the new alliance.

Accordingly, the MoU will be signed with Mawbima Janatha Party, Lanka Kamkaru Eksath Peramuna, Thamila Eksath Nidahas Peramuna, Ilawar Democratic Front, Muslim Ulama Party, Liberal Party, Nawa Sihala Urumaya, Democratic National Movement, Eksath Lanka Maha Sabhawa and Bhumiputhra Party.

When asked if the Sri Lanka Freedom Party (SLFP) would be joining the new alliance as well, MP Amunugama said the SLFP has not yet agreed to join it.

"There is no conflict of opinion between the SLPP and the SLFP with regard to forming a new government, however, there is disagreement over the presidential candidate to be put forward by the two parties and the SLPP is not ready to give a presidential candidate nomination to another party.

If this disagreement is resolved, the SLFP will join the new alliance," he said.