---
A thorough investigation should be carried out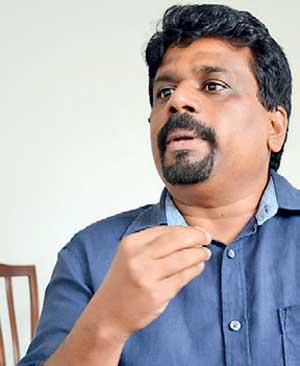 By Ajith Siriwardana and Yohan Perera
While claiming that the Brandix Apparel Ltd. should take the responsibility for the second wave of the COVID-19, National Peoples' Power (NPP) leader Anura Kumara Dissanayake said yesterday.
A thorough investigation should be carried out against the company and take necessary action.
Moving the adjournment debate on COVID-19, he told parliament that Brandix had acted in an irresponsible manner where they had neglected health guidelines.

"It is reported that Brandix had neglected health conditions of their workers. The factory had forced them to work disregarding their health condition. When the workers were complaining of fever and vomiting, they had only been given painkillers and forced to work. The factory had only been concerned on reaching their production targets," he said and added that negligence of the factory was very clear as more than 1,000 workers were reported as infected within two days.

He said the laws should be equally applied to this factory as well.

Mr. Dissanayake said the government should investigate the allegations that some people arrived from India and had gone into the Brandix factory without undergoing proper quarantine process.