---
Five test positive following 400 random Antigen tests conducted yesterday
Army Chief requests people to restrict celebrations to homes
Highlights importance of taking extra precautionary measures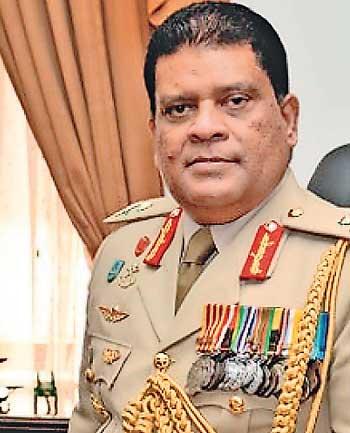 By Sheain Fernandopulle
Amidst the tough battle to contain the spread of Covid virus and simultaneously ensure the smooth functioning of the hospitality trade, Army Commander Shavendra Silva has encouraged the management of hotels to inform their customers to produce a PCR test report when seeking accommodation at hotels.
"This would be a precautionary measure to ensure that the spread of virus is contained and the smooth functioning of hotels could continue unhindered," said the Army Chief who also heads the National Centre for Prevention of Covid-19 outbreak.

He said if the hotel authorities inform customers to bring with them a PCR test report, it would help facilitate their stay at hotels unhampered without any tension and also it would ensure the safety of the hotel staff.

"We do understand the state of the hotels at present. We don't want place any restrictions on them. However, it is vital to make sure that their hotels are secure from the Covid-19 virus by following health guidelines when accommodating customers and maintaining the hotels," he stressed

Meanwhile, at least five people were tested positive for Covid-19 following some 400 random Antigen tests carried out on people leaving the Western Province as of 4 pm yesterday, Army Commander Shavendra Silva said.
"This is indeed a cause for serious concern and highlights the importance of taking extra precautionary measures without spreading the virus further," he said adding that complying with health guidelines was crucial at this stage.
The Army Commander also requested people who celebrate Christmas and New Year to restrict celebrations to their homes without venturing outside.

He told the Daily Mirror that people should bear any inconvenience and be supportive during these difficult times when celebrating the season without moving out of their homes to enjoy themselves considering prevailing Covid-19 situation in the country.

"We don't want people to take any risk by allowing them to celebrate festivals freely. That's why we urge them to try and stay at home as much as possible," the Commander said.
The PCR Test report would facilitate their stay at the hotel to be unhindered and also ensure the safety of the hotel staff
It is vital to ensure that hotels are secure from the Covid-19 virus