---
We wonder whether the second wave of COVID-19 had begun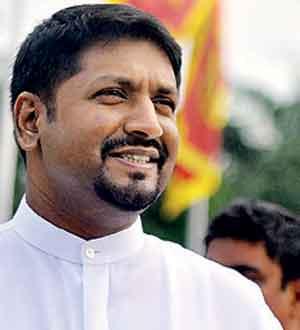 By Yohan Perera
The Election Commission should have a dialogue with the health authorities immediately and decide on holding the general election given the present situation with regard to spreading of COVID-19, UNP Deputy General Secretary Ruwan Wijewardene said yesterday.
"Election Commission should talk to the health authorities and determine whether it is safe to hold the elections," Mr. Wijewardene said.
"We wonder whether the second wave of COVID-19 had begun. There were 200 COVID-19 positive persons on Thursday and more than 100 the following day. Government seemed to be hiding facts from the people. Both the government and the Election Commission should accept the responsibility if the country is hit with a disaster in the event the general election is held without assessing the situation properly," he added. On a different note, he said the suppression of media personnel which was on before 2015 had made a comeback. "We feel that this suppression of media had come back while referring to the incident where Narcotics unit officer Neomal Rangajeewa harassed a photojournalist last week," he said.
Election Commission should talk to the health authorities and determine whether it is safe to hold the elections