---
Justice not meted out to victims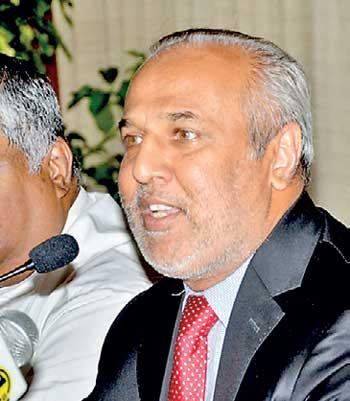 The Sri Lanka Podujana Peramuna (SLPP) said yesterday Minister Rauff Hakeem should opt out of the Parliamentary Select Committee (PSC) on the Easter Sunday carnage as he used to know Zahran Hashim who led the attacks.
Addressing a press conference, SLPP Chairman Prof. G.L. Peiris said a video footage had surfaced in which Sri Lanka Muslim Congress (SLMC) Leader Rauff Hakeem was seen engaged in a conversation with a group of people including Zahran.

"Although six months had lapsed since the bombings, justice has not been meted out to the victims. Minister Hakeem should not have been a member of the PSC," he said, adding that SLPP presidential candidate Gotabaya Rajapaksa pledged to appoint a presidential commission to look into the incident.

Asserting that Mr. Rajapaksa would win the forthcoming presidential election, he said the incoming government would have limited time in getting ready for the UNHRC session scheduled for March next year.

"Even the present government found provisions of the UNHRC resolution on Sri Lanka contrary to the Constitution. There is no way for the present government to accept it," he said.