---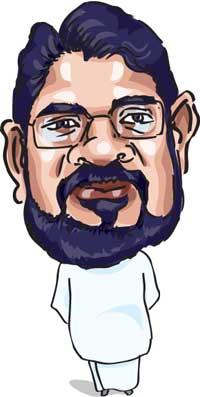 By Sandun A. Jayasekera
The Cabinet last Monday (21) approved a proposal made by Prime Minister Mahinda Rajapaksa to conduct a population and housing census in Sri Lanka next year, Co-Cabinet Spokesman, Mass Media Minister Keheliya Rambukwella said.
The Population and Housing Census conducted once in every ten years by the Department of Census and Statistics will gather information in a data base on population, its geographical spread, ethnic spread and the community, scientific and social features as well as quality and also will update data and information at Grama Niadhari level, Mr. Rambukwella said. "Since the planning process of the population and housing census – 2021 has been affected due to the COVID-19 pandemic prevailing at global and local level, Premier Rajapaksa has submitted the proposal to conduct the census as follows as follows:

The listing process of the census scheduled to be inaugurated in July 2020 to be conducted from January to May in 2021, conducting the census (counting) from June to November 2021, dissemination of data on the census to be taken place from November to May 2022.
Census of population is conducted once in every10 years by the Dept of Census and Statistics