---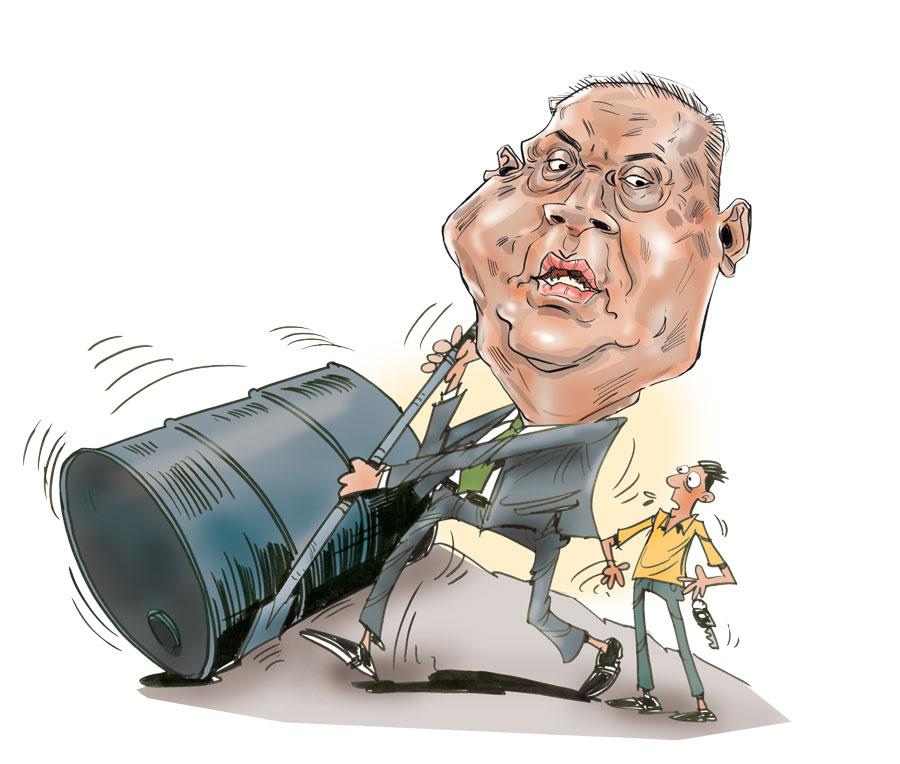 By Sandun A. Jayasekera
Finance Minister Mangala Samaraweera said yesterday that the government would absorb any sharp increase of fuel prices in the global market and not let it affect the domestic market adversely.
He added that the latest fuel price hike on Tuesday night was unavoidable and the increase was not proportionate in line with the current fuel prices in the global market.

While talking to media at his office, he said the newest price hike on fuel was then the lowest possible and the government continues to bear the brunt of fuel price increase in the global market in future too.

"Our intention is to pass the lowest possible burden on the consumer. The barrel of crude oil remained at US$ 53.8 has increased to US$ 70.4 yesterday. Simultaneously, the Singapore VAT has also been increased by now indicating an increased fuel price. However, one of the plus factors reflected in the economy is that the value of the rupee stood steady. I don't expect a significant fluctuation of the rupee in the near future," Minister Samaraweera stressed.
Minister Samaraweera noted that fuel prices in the global market has been increased marginally, considering the Cost of Living. For instance, price increase will be effective from midnight Tuesday with Rs.3 increase of a litre of Petrol (Octane 92) by Rs. 3, a litre of 95 Octane petrol by Rs. 7, litre of Auto Diesel by Rs. One and litre of Super diesel by Rs. 8.

"In deciding the fuel price increase, we assess the negative impact the market will have from it and kept it to minimum possible," Minister Samaraweera said and added India reviews fuel process in the international market daily and change prices accordingly.

Minister Samaraweera also said the government has decided to pay an extra allowance of Rs.50 to tea plantation workers per day for the next one year as an incentive. With the new pay hike they will get a minimum Rs.800 per day. The decision to give a pay hike to plantation workers was taken after discussion with Plantation Minister Navin Dissanayaka, Ministers Mano Ganeshan, Palani Digambaram and Deputy Minister Radhakrishnan. Commenting on the passage of the budget 2019 in Parliament with a big majority of 43 votes, Minister Samaraweera said the government was able to showcase its power and popularity with the vote on budget on Tuesday night.

"Even on Tuesday morning, the members of the joint opposition were preparing to form a new government by night. The UNP is more than delighted as this was the first budget of the UNP government under the current Parliament. The budget 2019 is the blueprint of the vision and mission of the UNP. We have given from budget 2019 a fishing rod instead of fish to the people," Minister Samaraweera stressed.