---
ICU beds to be increased to 200
Oxygen to be imported from Singapore in case of an emergency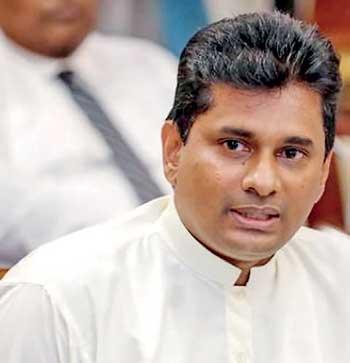 By Kelum Bandara
With the percentage of ICU (Intensive Care Unit) admissions doubling, the government decided yesterday to increase emergency beds dedicated for Covid-19 patients to 200, a state minister said yesterday.
State Minister of Production, Supply and Regulation of Pharmaceuticals Prof. Channa Jayasumana told Daily Mirror only 0.2 percent of patients developed systems requiring ICU treatment during the first and second waves, but it had doubled with the transmission of the new variant of the virus. The State Minister said the government took a host of measures yesterday to prepare for a possible surge of patients within the next couple of weeks. The increase of ICU beds and treatment facilities are among them.

"During the last waves, we had reserved only 38 ICU beds. All are now occupied. We have arranged additional beds now. Besides, we will increase the number to 200," he said.

Commenting on Oxygen requirements, he said there is no dearth of it at the moment, but plans are in place to import stocks from Singapore in case of an emergency.

"We have two suppliers. They manufacture 80,000 litres of liquid Oxygen. Our requirement is only 22,000. We also have the capacity to go for a four-fold increase of production. Still, in case of an emergency, we will import from Singapore," he said.

Responding to a query about vaccine roll-out, he said an initial stock of 15,000 SputnikV vaccines would be delivered to Sri Lanka on Tuesday evening.

"That is the initiation of inoculation," he said.
An initial stock of 15,000 SputnikV vaccines would be delivered to Sri Lanka on Tuesday evening