---
The government was also looking to save it through budding
Certain officers are trying to enhance their personal image by getting involved in the matter
Wildlife Officials have been alerted on the possible destruction of a rare tree believed to be on the brink of extinction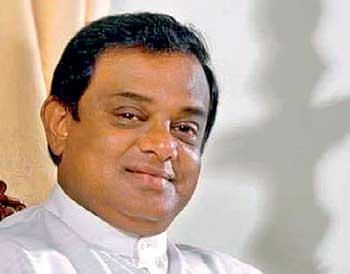 By Yohan Perera and Ajith Siriwardana
Government is looking for different alternatives to save the rare tree in the forest area of Gampaha which is said to be extinct. Minister of Wildlife and Forest Conservation C. B. Ratnayake informed Parliament yesterday.
Minister who responded to an oral question raised by MP Shantha Bandara in the House said the government was also looking to save it through budding.

"Certain officers are trying to enhance their personal image by getting involved in the matter and claiming that they have come forward to save the tree. We have already sent Wildlife and Forest Conservation Officers to see what can be done about the tree," he said.

Wildlife Officials have been alerted on the possible destruction of a rare tree believed to be on the brink of extinction that was found near a forest area close to the Daraluwa Railway Station in Gampaha. It has been reported that authorities involved in the construction of the Kadawatha- Meerigama highway had reportedly commenced clearing the area surrounding the rare tree.
We have already sent Wildlife and Forest Conservation Officers to see what can be done about the tree,