---
Will support JVP's NCM against Govt.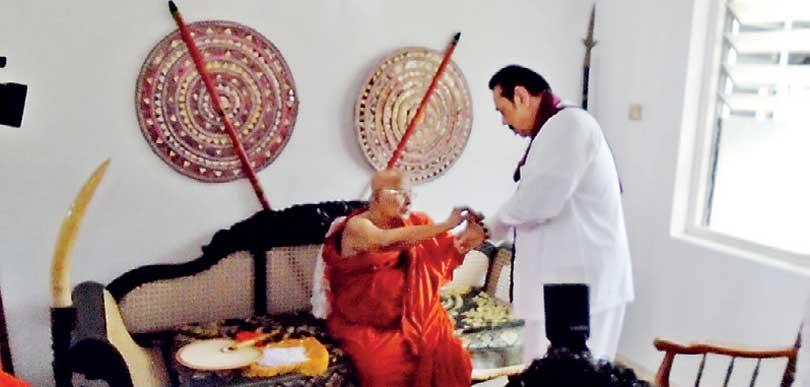 By Lahiru Pothmulla
It is great that President Maithripala Sirisena has finally realised the 19th Amendment to the Constitution is a mess, opposition leader Mahinda Rajapaksa said yesterday.
Responding to the President's remarks made last Sunday that both the 18th and 19th constitutional amendments should be repealed, he said 18A was never an issue.
"The President was critical of both these constitutional amendments. However, the 18th Amendment is not an issue. The President too contributed to it by voting in favour. The 19th Amendment was brought in by his government. Nevertheless, it is a good thing that he has realised, after the lapse of four and a half years, that it is a mess. The country is in disarray owing to 19A," he told journalists after visiting Ven. Kotugoda Dhammawasa Thera at Dharmapalarama Vihara in Dehiwala.

When asked about the nature of the Constitution or amendments required by the country at the moment, he said Sri Lanka needed constitutional amendments that would foster national development and not lead to conflicts within governments," he said.

On a different note, he said the opposition would back the no-confidence motion brought against the government by the Janatha Vimukthi Peramuna (JVP). "We will support any no-confidence motion brought against the government," he said.