---
We have not endorsed a price hike for the last five years
These companies ask for a price hike saying they will be bankrupt otherwise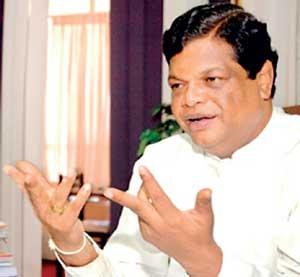 The two domestic gas suppliers have sought approval from the Consumer Affairs Authority (CAA) to increase prices, Trade Minister Bandula Gunawardane said yesterday.
The Minister told Daily Mirror yesterday the price of a domestic gas cylinder had not been revised for the last
five years. He said the request by the two gas supplying companies would be submitted at the next Cabinet meeting.

"These companies ask for a price hike saying they will be bankrupt otherwise. We have not endorsed a price hike for the last five years," he said.
The request by the two gas supplying companies would be submitted at the next Cabinet meeting