---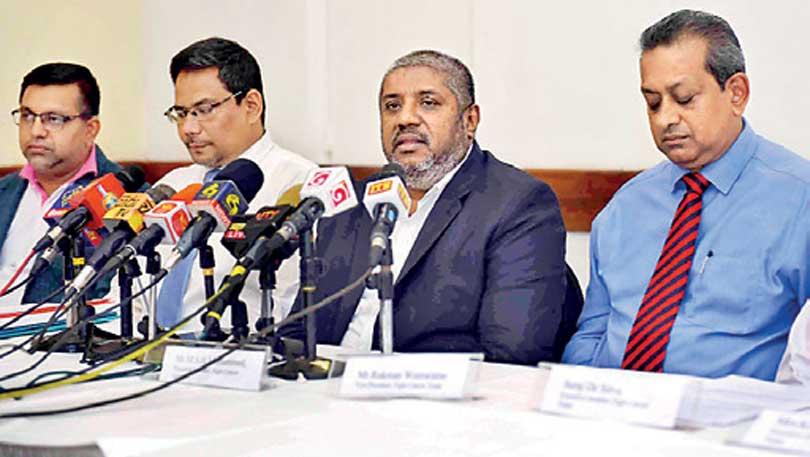 Pic by Nisal Baduge
By Sheain Fernandopulle and Nishantha Hewage
While categorically rejecting the allegations levelled by Maharagama Apeksha Hospital Director Dr. Wasantha Disanayake, 'Fight Cancer Team' Founder M.S.M. Mohammed said the control and management of the fund, which the Hospital Director referred to as having been misused was in fact vested with the Health Ministry.
He told a news briefing yesterday that the fund titled 'National Health Development Fund' is entirely for the purpose of aiding cancer patients and that every cent deposited was safe. "Only the Health Ministry has the sole legal authority to deal with financial transactions in the account," Mr. Mohammed said and added that money could be only withdrawn on a tender procedure which did not allow individual interventions.

"The Hospital Director alleges that money has not been deposited to this account but to another account called Mohammed. "However, I like to stress that we have evidence to show that every cent is deposited to this account," he said and pointed out that such baseless allegations could tarnish the good name of the project leaving the donors in doubt.
Mr. Mohammed said they had talked to their lawyers and would take necessary action in future.
I like to stress that we have evidence to show that every cent is deposited to this account