---
Desires to see such independence in the future
Expresses gratitude to those who voted for Sajith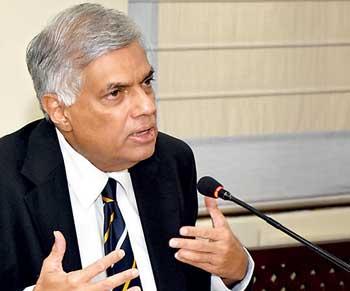 By Yohan Perera
Issuing a special statement, Prime Minister Ranil Wickremesinghe said yesterday it was his desire to see the continuance of independence enjoyed by the Elections Commission (EC).
"This year's presidential election was peaceful, free and fair as a result of our efforts to maintain a conducive atmosphere. It is my desire to see this independence prevailing in the future," he said.

He expressed his gratitude to the EC Chairman, public servants, police and the armed forces who helped in conducting a peaceful election. He also thanked those who voted for NDF candidate Sajith Premadasa.