---
SLPP to make interventions when considering petitions against 20A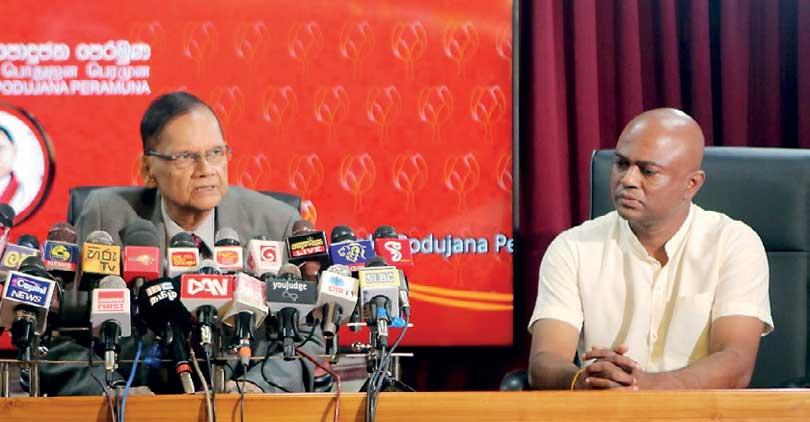 The 20th Amendment to the Constitution was brought in to get rid of grave repercussions resulted in 19A
By Lahiru Pothmulla
The government expected to submit the initial draft for a new Constitution to Parliament within six months, Education Minister Professor G.L. Peiris said yesterday.
Speaking at the SLPP weekly news briefing, Minister Peiris said the nine-member specialists committee appointed by the Cabinet has already begun its work to prepare a draft.

"The specialists' committee headed by Romesh de Silva PC has already started work. Based on their recommendations, the first draft for a new Constitution will be submitted in Parliament within six months. Until such time, the 20th Amendment to the Constitution was brought in to get rid of grave repercussions resulted in 19A," he said.

He said the opinions and views of everyone including the specialists and opposition parties will be considered in the Constitution-making process.

"We will not bring in the new Constitution in an arbitrary manner. All opinions will be considered as a Constitution will have to last for decades. Only the draft will be completed in six months. The Constitution making process will start from six months and will continue uninterrupted," Minister Peiris said.

Meanwhile, commenting on the petitions filed challenging the 20A in Supreme Court, he said the SLPP will make interventions when the petitions are being considered by the five-Judge bench.

"The Supreme Court five-Judge bench will meet today (29) to consider petitions. During Court proceedings, I, as the SLPP Chairman, expect to make interventions. SLPP Secretary MP Sagara Kariyawasam will also make interventions separately. Gamini Marapana and Navin Marapana will appear on behalf of me while Savindra Fernando will appear on behalf of MP Kariyawasam," he said.

He said it was vital to make people aware of the danger in the way the Yahapalana Government ruled the country in an environment created by the 19A. "As exposed at the Presidential Commission of Inquiry into Easter Sunday Attacks, the national security was gravely compromised as a result of the 19A. The two leaders used powers vested in them by 19A to scuttle each other's work. The main opposition in Parliament says the priority should be the economic revival and not the 20A. Even to do that, to revive the economy, we need to do away with the 19A," he said.

SLPP MP Madhura Vithanage also participated in the news briefing.