---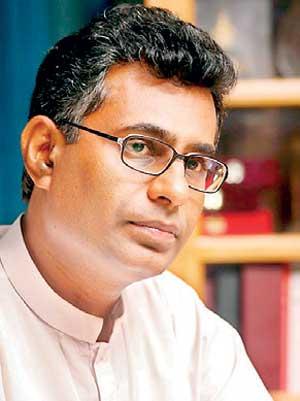 By Yohan Perera
Sri Lanka could be seen as a nation with dictatorship if the government continue to make decisions on its own without reconvening Parliament, Samagi Jana Balawegaya (SJB) said yesterday.
SJB candidate and former Minister Patali Champika Ranawaka told a press conference that Sri Lanka could create a favourable image on itself among the international community only if Parliament is reconvened and make certain things legalised with the support of all MPs.

"Government seemed to be creating a dictatorship and spending funds on its own without Parliament's approval continuously. Such a move will create an unfavourable image on the country," Mr Ranawaka said.

He said legal issues could be resolved if the House is convened. "It will be possible to legalise curfew by imposing emergency, to bring in new laws pertaining to Epidemics and also to bring in amendments to electoral law if Parliament is reconvened. We are ready to support the government in these endeavours," he added. Also, he said calling all ex-MPs and retired MPs to Temple Trees will not resolve any issue. This he said is the reason the SJB decided not to participate in today's meeting at Temple Trees.

Mr. Ranawaka said safety methods followed by other countries could be adopted by the Sri Lankan Parliament to get legislation passed.

"Members of Iranian Parliament came into the chambers one at a time to cast their votes and Sri Lanka could also do the same. Safety measures that should be taken during Parliament sessions is not a major issue," he said.