---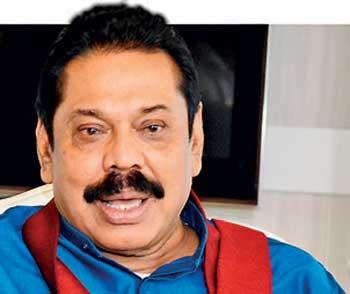 The Covid-19 has now been brought under control to a satisfactory degree as the armed forces and police carried out an effective contact tracing programme to identify those who had come into contact with patients, Prime Minister Mahinda Rajapaksa said.
He said in a statement that at the moment, Sri Lanka is well ahead of most countries in the world in terms of controlling the spread of Coronavirus.

"Our doctors, nurses and other medical personnel, our intelligence services who maintained a very effective contact tracing operation, our armed forces, police, public health inspectors and others who played a frontline role in working directly with the public, should be proud of what they have achieved. It's noteworthy that while 25 Sri Lankans resident in Britain have died of the Coronavirus, only nine Sri Lankans resident in Sri Lanka have died of this disease so far," the Prime Minster said.

It must also be stated that had Gotabaya Rajapaksa not been elected President on 16 November last year, none of these achievements would have been possible.

What is meant by restoring normalcy to the country is the process of extending this state of affairs in a controlled way, to the section of the population that had been confined to their homes during the shutdown.

We will have to maintain a balance between steps taken to prevent the spread of the disease on the one hand and the restoration of normalcy on the other. Even countries like Italy, Britain, France and the USA which experienced tens of thousands of Coronavirus related deaths have now commenced programmes for the gradual restoration of normal life. The people fully cooperated with the efforts made to bring the spread of Coronavirus under control.