---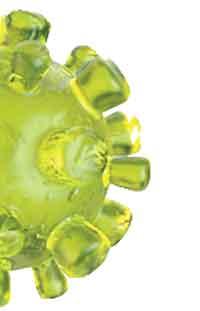 A Chinese national attached to the southern expressway project, who was admitted to IDH for high fever, had been discharged after testing negative for coronavirus, an official said yesterday.
In response to an article that appeared in Daily Mirror on February 15, Rain Yuan, Manager (Legal Department) of the Extension of Sri Lanka Southern Expressway Project – Section 3 (CSCEC), said the Chinese worker referred to in the news report was back from Kunming, located 1815.6km away from the epicenter of the coronavirus outbreak in China.

"He returned to Sri Lanka on February 2 and underwent a thorough quarantine as per the infectious diseases control laws in China and guidelines in Sri Lanka. He has contracted common cough due to climatic changes after returning to Sri Lanka. Soon after he contracted cough, we informed Dr. Rahal, Head of MOH in Sooriyawewa, and transported him to the Karapitiya General Hospital. On February 13, all medical investigations and tests were done and there was reportedly no fever. The following day, he was transferred to IDH (as requested by himself) which was the only facility with separate rooms for quarantine. Again, there was no issue with fever. He was discharged on February 15 after being tested negative for coronavirus," he said.
He returned to Sri Lanka on February 2 and underwent a thorough quarantine as per the infectious diseases control laws in China and guidelines in Sri Lanka