---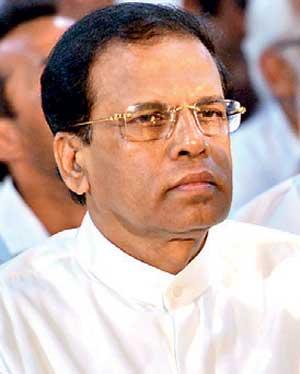 By Sandun A. Jayasekera
The Cabinet granted approval to raise the minimum monthly salary of workers to Rs.12,000 from Rs.10,000 and daily wage to Rs.500 from Rs.400 with effect from January 1, 2016. The Cabinet paper had been presented by President Maithripala Sirisena last Tuesday.
The Cabinet also gave the green light to instruct the legal draftsman to devise legislation in setting up the National Security Council which was established in 1999 under the National Security Ordinance and proposed the National Security Advisory Council, the National Security Council Secretariat and the Expert Committees on National Security (economic, international affairs, social and religious, researches and analysis, science and technological and strategic management) by a parliamentary act. This memo had been submitted by President Sirisena.

The Cabinet approved the proposal by the President to provide further relief with respect of salaries and allowances paid to members of the armed forces and police who were disabled and killed during the war by direct terrorist activities or activities to combat terrorism while on duty in operational and non-operational areas up to 55 years of their age, as long as the dependents of the deceased member are alive and the disabled member is alive. Further relief was offered on recommendations of the Cabinet appointed committee of officers headed by an additional secretary to the Public Administration Ministry.

Cabinet nod was given to a proposal made by Power, Energy and Business Development Minister Ravi Karunanayake to build a fourth power plant of 300MW as an extension to Lakvijaya Coal Power Plant at Norochcholai, taking into account its compliance with the approved 2018-2037 long-term power generation plan and Sri Lanka's future power generation composition policy.
Proposal approved to provide relief to members of the armed forces and police who were disabled and killed during the war