---
If the disease is to spread in the community, patients should be reported outside the two main clusters and without any connections to them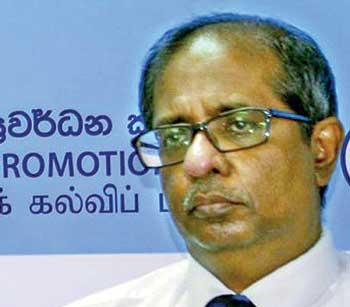 By Chaturanga Samarawickrama
COVID-19 positive patients that emerged so far from different places in the country have connections either with the Peliyagoda or Minuwangoda clusters, Chief Epidemiologist Dr. Sudath Samaraweera said yesterday.
He told the media that patients are not reported from the community as yet.

He said if the disease is to spread in the community, patients should be reported outside the two main clusters and without any connections to them.

"The current situation is different, every infected person has a connection with the main cluster. But, these clusters are very huge and have already spread all over the country," he said.

"The pandemic is not community spread as yet," Dr Samaraweera added.
But, these clusters are very huge and have already spread all over the country
The current situation is different, every infected person has a connection with the main cluster