---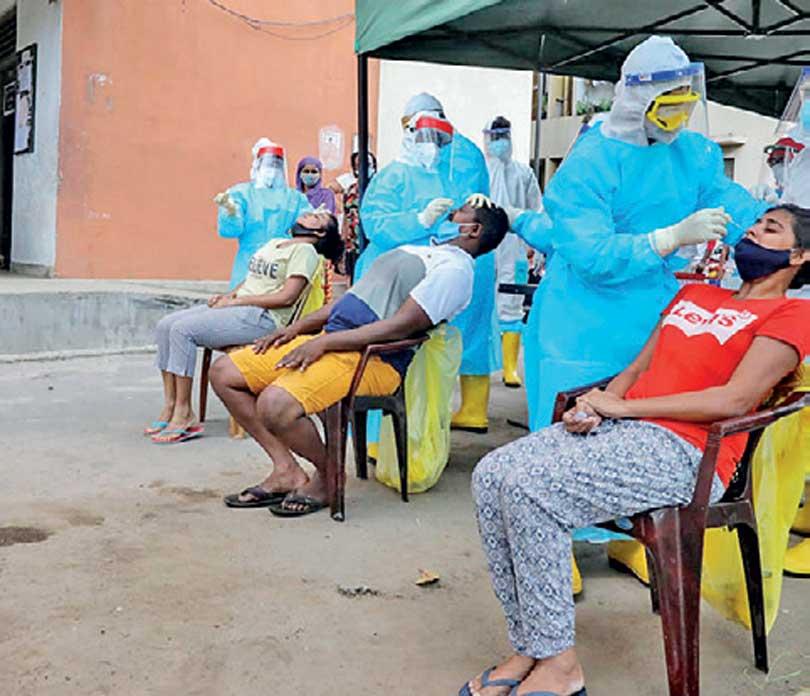 It's sad to note the people's negligence in following health rules
We can't go behind them and ask them to adhere to the guidelines
By Sheain Fernandopulle
The COVID-19 situation in most of the areas in the country has gone out of hand due to the negligence and poor sense of responsibility from the part of the general public, the Public Health Inspectors' Union claimed.

Speaking to the Daily Mirror Union Secretary M. Balasuriya said people have taken the gravity of the COVID-19 situation in the country for granted.

"People living in areas where curfew and isolation status are imposed, have forgotten to follow the basic health guidelines. This is a very pathetic situation and we as health officials feel very sad to note this," he stressed.
"We can't go behind them and ask them to adhere to the guidelines. There are always limits for everything. Nevertheless, it has to be said that we have not yet given up," he underlined.

Union Secretary reiterated that people's negligence had led to the present alarming situation in terms of the spread of COVID-19 in the country.

Therefore, he requested people to cooperate with health officials, so that the situation would bounce back on correct track with the rollout of vaccinations.

Meanwhile, he said the Government and health authorities were doing their best in the endeavor to contain the spread of the virus.