---
ONUR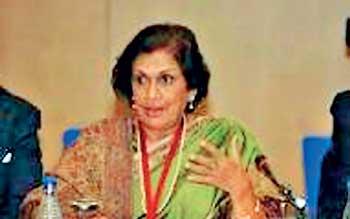 By Sandun A. Jayasekera
The chairperson of the Office for National Unity and Reconciliation (ONUR) former President Chandrika Kumaratunga has resigned from her post as chairperson of the ONUR.
The ONUR in a statement said the staff of the ONUR bade farewell to Mrs. Kumaratunga yesterday when she announced her resignation.

The ONUR was established by the Yahapalana Government in 2015 to promote reconciliation, inter-communal harmony and facilitate reparation for war victim families, and thousands of families particularly in the North and East, benefited immensely from the projects implemented by her under the ONUR.