---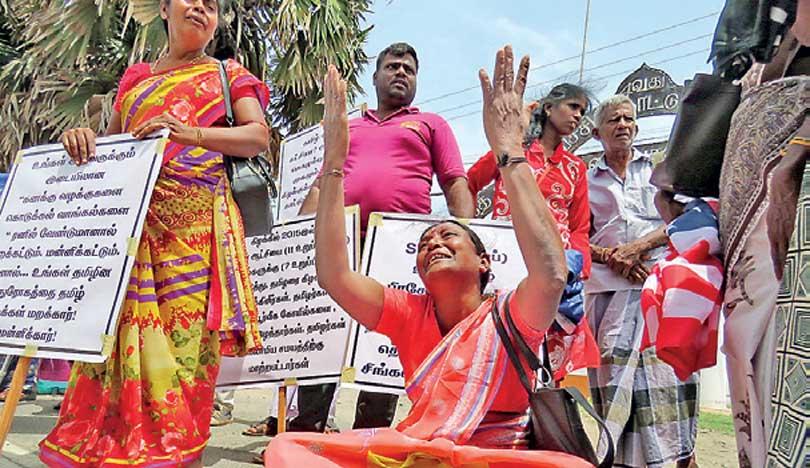 By. M.Thamilchelvan
The relatives of those gone missing under enforced disappearances launched a protest yesterday in Kilinochchi. It was the usual protest launched by them on the 30th of every month.
The protest was launched yesterday morning around 10.30 a.m. in Kilinochchi in front of the Office of the Missing Persons, with regard to those who went missing under enforced disappearances. Meanwhile, 859 days had passed since they launched their protest.

The protestors launched their protest voicing various slogans for nearly an hour on the A-9 Road demanding to disclose the truth about the disappearance of their loved ones.