---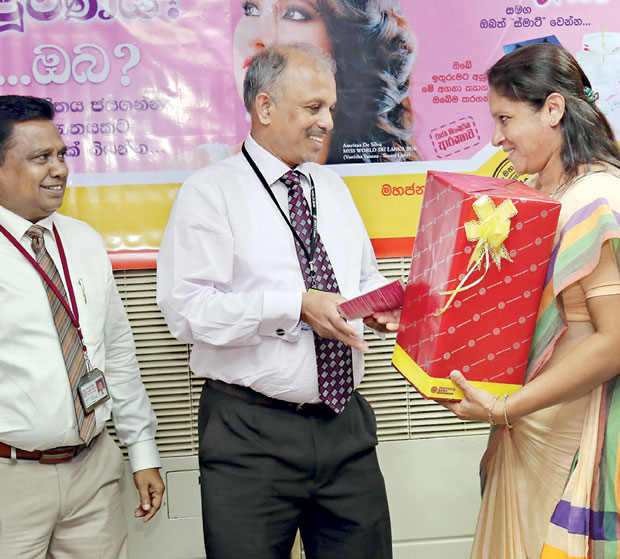 A special ceremony was organised recently by People's Bank to commemorate International Women's Day.
The event, which was held under the patronage of Chief Executive Officer/General Manager N. Vasantha Kumar, at the People's Bank's headquarters, saw the participation of Inland Revenue Department Commissioner General Kalyani Dahanayake, Defence Services College Principal Dhammika Jayanetti, Veteran presenter and film producer Renuka Balasuriya among many other dignitaries.
During the special ceremony to mark the Women's Day, several female customers were awarded with certificates under People's Bank Money Planner programme.
In addition, People's Bank has also decided to reward its Vanitha Vasana account holders between March 8 and May 31, in conjunction with the International Women's Day. Special prizes including ceramic rice plate, kitchen glassware spicy set, glass fruit bowls, ceramic bowls or hair dryer, non-stick frying pan with lid or cutlery set and spray mop or ceramic cake tray, as well as single burner gas cooker or whistling kettle will be awarded to accountholders based on the net growth of their respective accounts.
The ceremony was held with the participation of the management and staff of the People's Bank as well as a large number of customers. Meanwhile, the Women's Day celebrations were also held in People's Bank branches islandwide.