---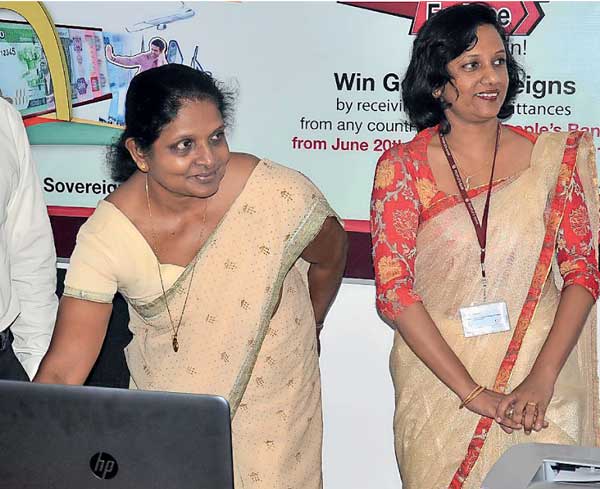 Jeseema Begam from the People's Bank Kantale branch had recently received money from abroad which automatically entitled her to win the 16th draw of People's Bank Foreign Remittance Gold Fortune 2016.

The aim of this unique promotion is to encourage those living and working abroad to use People's InstantRemit, People's e-Remittance, Swift and Telex, to send money to their loved ones in Sri Lanka.
Present to conduct the draw was S.W.A.D.S Kalyani - Assistant General Manager(Retail Banking) and Aruni Liyanagunawardane - Senior Manager (OCS).
The promotion encourages people to make remittances of any amount to be eligible to receive a gold sovereign coin on a weekly basis for a period of 28 weeks up to December 2016.