---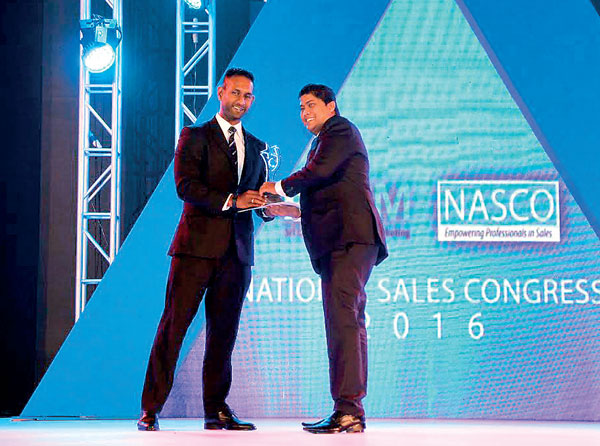 Pan Asia Bank's Christopher Fleming – Sales Manager Card Acquisition won the Silver Award for Territory Managers under the coveted Financial Products & Services Category at the recently held the 16th SLIM NASCO awards ceremony.

Financial Products & Services category was one of the most competitive categories in SLIM NASCO Awards held in this year with close to 100 applicants from both banks and non banking financial institutes competing fiercely for recognition.

Fleming was awarded with the Silver award through a selection process which includes a face to face interview and a presentation to an eminent panel of 5-10 judges. The evaluation criteria for this award mainly focus on two main factors which are Performance (Capability) and Potential (Capacity). While congratulating Fleming on this achievement Dimantha Seneviratne – Director/ CEO of Pan Asia Bank mentioned that this is a result of tireless efforts and the commitment from the individual supported by the highly performance driven culture that prevails within the bank. He further added that Pan Asia Bank takes pride in recognizing and promoting superior performance of its team members while taking initiatives to continuously enhance the capabilities and capacity of such individuals.
NASCO awards Gold, Silver and Bronze medals for the best Front Liners, Sales Executives and Territory Managers in sectors such as media, IT - products & services, insurance, financial products & services, telecommunication, travel & leisure, fashion and clothing, consumer durables, FMCG and alcohol & tobacco.