---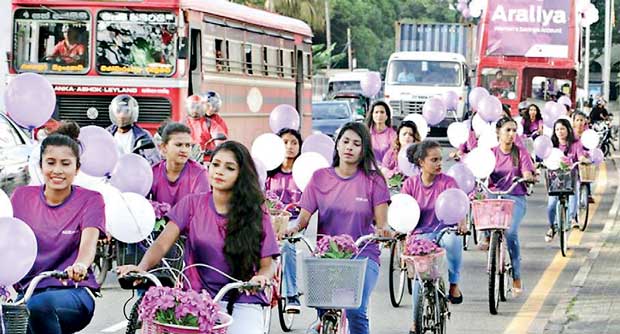 The year 2017 was a massive success to National Development Bank PLC (NDB), which as a customer-oriented organisation, succeeded in introducing products that not only made life easier but also proved how important the bank's client base is to it.

NDB, as a bank that holds over three decades of excellence and experience in financially empowering Sri Lanka, took a greater stride to reach out and provide that strength to the women of Sri Lanka.

NDB has thus far made continuous efforts to empower women through various initiatives significantly through SME and microfinance. As a bank, NDB takes every effort to provide constant encouragement and propel financial guidance for Sri Lankan women with a determination to grow in their life. Thus, NDB Araliya was born in 2017, as one of the greatest product launches.

NDB Araliya is a unique financial proposition that will focus on developing a woman's life not only in terms of financial well-being but also in developing her skills, health and intellectuality whilst giving her the strength, security and confidence to realize aspirations in her journey of life.

NDB Araliya holds a host of benefits focused on women. The product comes in with benefits such as a free life insurance and hospitalization cover for the account holder and family members, additional bonus interest, welcome gift on the initial deposit of, free NDB Shilpa children's savings account upon the birth of a child, a gift on the 21st birthday and much more.

In 2017, NDB also signed an exclusive agreement with the famous singer Umaria Sinhawansa as Brand Ambassador for NDB Araliya savings account.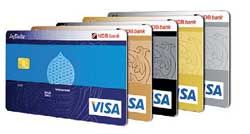 Empowering women was not all NDB did in the year 2017. One of the most successful promotional campaigns NDB conducted to inculcate the habit of savings was the 'Kohetath Kalin Kohatah Kalin' Avurudu promotion launched by NDB, which resulted in groundbreaking numbers where most of the clientele strived to save more.
NDB has always been persistent and passionate about developing the savings habit in the people of Sri Lanka with a pioneering nationwide savings proposition themed 'Ithuru Karamu, Api Hademu, Rata Hadamu' (Let's Save, Prosper and Build the Nation).

NDB also relaunched its gift scheme for the minor savings accounts, which resulted in more expensive gifts adding more incentive for both parents and children to begin saving for a greater future. It was with this objective in mind that NDB also launched yet another successful promotional campaign to have Santa hand deliver gifts to children during the Christmas season. During the Christmas week, NDB - accompanied by Santa Clause - made home visits to over 500 children who deposited Rs.50,000 or more to their minor savings accounts, islandwide, surprising them with gifts.

In addition to developing a savings habit in the minds of our people, NDB also initiated a novel project to ease of a customer's credit card burden. NDB thus launched its credit card balance transfer option in 2017 with attractive handling fees. The repayment tenure of balance transfer is from three months to 36 months to suit the cardholders' financial commitments. The monthly fee is as lowest as 0.9 percent on the amounts transferred with no other extra charges/interest. This option would be beneficial especially during a time where consumers are most likely to overwhelmed by credit card bills due to past seasonal spends.

2017 was indeed a year where NDB proved it will always work to satisfy the demands of its customers. NDB remains dedicated to bringing its customers one step closer to accomplishing their lifelong ambitions through the range of services that is accessible through its growing branch network.
---
Correction

With reference to the Mirror Business news item published on Monday, January 8, 2018, headlined 'Softlogic Finance opens 35th branch in Gampaha', the photo caption should read as: From left: Softlogic Finance Gampaha Branch Manager Rumesh Asanka, Softlogic Finance Deputy Chairman Harris Premaratne and Softlogic Finance CEO Nalin Wijekoon.