---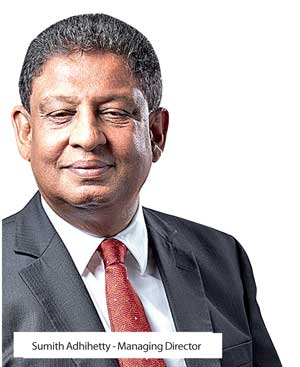 LB Finance PLC recorded yet another year of significant growth with profit before tax (PBT) leading the way with an increase of 62 percent over the previous year.

The PBT rose impressively to Rs. 5.9 billion against the Rs. 3.6 billion recorded in 2014/15, further consolidating momentous gains recorded in recent years. Further PAT rose impressively to Rs. 3.7 billion against the Rs. 2.1 billion recorded in 2014/15. This is an increase of 70 percent over previous year. There was more encouraging news as the company celebrated its 45th anniversary.
Key indicators were on the up with Net Interest Income rising to Rs. 8.6 billion, an increase of 12 percent over the previous year's Rs. 7.7 billion.

On the back of a multi-faceted portfolio, Total Operating Income grew to Rs. 9.8 billion compared to Rs.8.8 billion recorded over the corresponding period, a noteworthy 12 percent increase. Net operating Income rose by 39 percent to Rs 9.4 billion compared to Rs 6.8 billion recorded previous year.
Total assets amassed to Rs 84.5 billion an increase of 25 percent over the previous year's figure of Rs 67.5 billion.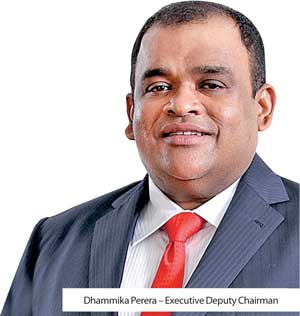 "LB Finance just completed 45 years and the latest report card affirms a financial tradition deeply rooted across the length and breadth of Sri Lanka. Once again, we interpret the returns as a fresh vote of confidence from the people of the country", said Sumith Adhihetty, Managing Director of LB Finance.

The company is returning impressive results year on year but we are careful not to rest on our laurels. Much emphasis is placed on accountability and every aspect of performance receives careful attention as the company sets its sights on new strategies and benchmarks.
Market challenges are often turned into advantages through innovation and resourcefulness with the company continuing to bolster its customer portfolio, all the while retaining its massive base, said Adhihetty.
The company was established in 1971 and through the years has built a strong reputation as one of Sri Lanka's most trusted financial organisations. With a total deposit base of over Rs. 53 billion, LB Finance remains one of as the largest non-banking deposit mobilizers in the industry.
The company also offers a variety of other services including Leasing, Factoring, Hire Purchasing, Micro Finance, Mortgage Loans and Gold Loans. LB Finance is licensed by the Monetary Board of the Central Bank of Sri Lanka under the Finance Business Act No. 42 of 2011.