---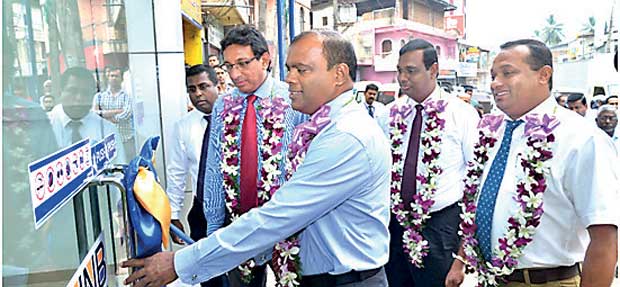 Continuing its rapid growth momentum in the New Year, HNB, Sri Lanka's premier private sector commercial bank, announced the opening of its newly relocated customer centre at No.236. Kurundugahaela, Akurana.
The spacious new premises fully equipped with HNB's full spectrum of banking services as well as an extensive range of digitally enabled services, including digital cheque deposit facilities, real-time transactions and digital account opening facilities, will be open for business during week days from 9 a.m. to 3 p.m.
Planned at being a future-ready branch, the newly opened customer center is designed to be capable of greater integration with HNB's on-going ramping up of cutting edge technology-led services.
The new customer centre was ceremonially declared open by HNB Deputy General Manager - SME, Jude Fernando, while senior representatives from the bank including HNB Assistant General Manager - Network Management, Nirosh Perera, V Sampanther, Senior Regional Head – Central Region and Bandula Monnekulama, Regional Head – Central Region were also in attendance to witness the ceremonial opening.
Addressing a gathering of HNB employees and customers from the area Fernando said: "We are very pleased to have the opportunity to join you today as HNB continues its forward march to the pinnacle of Sri Lanka's banking industry.