---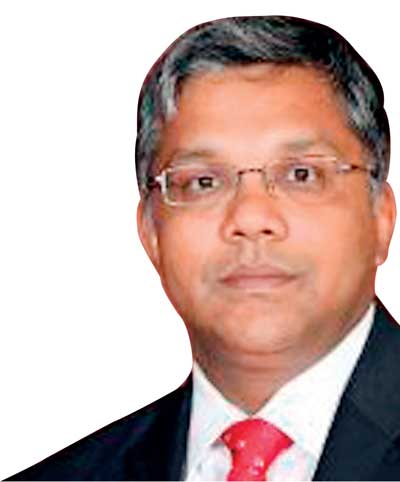 The Board of Directors of HNB Assurance PLC (HNBA) and its fully owned subsidiary HNB General Insurance Limited (HNBGI) proudly announced the appointment of Deepthi Lokuarachchi as the Chief Executive Officer of HNBA and HNBGI.

Hailing from the historical city of Kandy, Lokuarachchiis a product of Trinity College, Kandy. He obtained his first Law degree (LL.B)from the University of Colombo and was enrolled and admitted as an Attorney at Law in 1996. He obtained his Associate Membership of the Chartered Insurance Institute, UK and a professional Chartered Insurer status in 2004. As of recent times, his professional status was converted to that of a Chartered Risk Manager.

Lokuarachchi counts over two decades of professional experience in the fields of general management, distribution and risk management and overall operations management. His career began at Eagle Insurance in 1993. During his tenure with the company he held various key positions culminating in 2007/2008 as General Manager Distribution and Risk Management.Moving up the corporate ladder, he then joined AIG Insurance Limited Sri Lanka in 2008 and served for a period of 3 years and bade farewell in 2011 as the Deputy Chief Executive and the Chief Operating Officer in charge of the Sri Lankan and Maldivian Operations.Mr.Lokuarachchi's last two appointments included, the appointment as Chief Executive Officer of Orient Insurance Limited Sri Lanka a subsidiary of Arab Orient Insurance UAE in overall charge of the Sri Lankan operation and the appointment as Chief Executive Officer of Sri Lanka Insurance Corporation Ltd for a period of two years 2 years.

HNB Assurance PLC (HNBA), a subsidiary of the Hatton National Bank PLC., is one of the fastest growing Insurance Companies in Sri Lanka with a network of 54 branches. HNBA is a Life Insurance company with a rating of A (lka) by Fitch Rating Lanka for "National Insurer Financial Strength Rating" and "National Long- term Rating". HNB General Insurance, which commenced business in January 2015, specializing in motor and non-motor insurance solutions is a fully owned subsidiary of HNB Assurance PLC.