---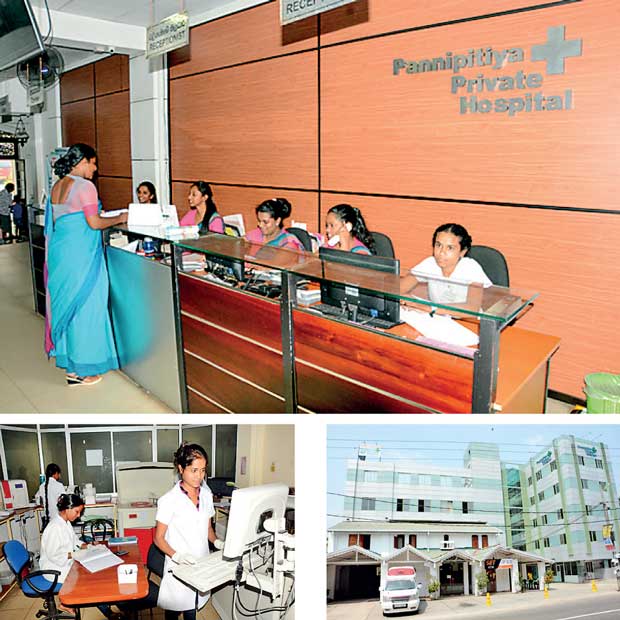 Pannipitiya Private Hospital, one of Sri Lanka's renowned and frontline private hospitals has introduced a series of medical test packages that offers special discounts to its patients.
These special medical packages have been designed separately to cater to the need of people of different age groups and different health conditions.

The innovative medical test packages has been designed to be conducted using the most modern laboratory technologies and know-how by Pannipitiya Private Hospital to enable people live a very healthy life for a very affordable price which cannot be obtained from any other private hospital in Sri Lanka.

Medical packages for people under the age of 40 years, medical packages for people over 40 years, packages for heart tests and diabetes assessment tests, medical tests for senior citizens, pre-matrimonial tests, tests on joint pains and joint swellings and the new youth assessment medical packages are some of the innovative medical tests offered by Pannipitiya Private Hospital.

"Pannipitiya Private Hospital which does not operate on the sole aim of mustering profits has been able to offer additional benefits to its patients from the cost saved by cutting off unwanted expenses and providing services for a relatively cheaper reasonable price to its patients. Similarly, we have introduced these medical test packages for very affordable prices to open the opportunity for anyone to undergo medical tests of the highest quality for a very reasonable charge," said Pannipitiya Private Hospital Chairman and Managing Director Dr. Ananda Kuruppuarachchi.

Pannipitiya Private Hospital which operates on the principle of providing a very high quality service for a very reasonable cost, has also newly introduced modern treatment methods, modern testing methods and cutting edge technologies to its hospital. A blood Dialysis Unit was also added recently with specialist doctors, experienced and competent nursing staff which offers services and treatment for a very reasonable price.

Pannipitiya Private Hospital has also taken measures to grant all benefits offered by the Suraksha Health Insurance scheme offered to schoolchildren by the Education Ministry and in addition the hospital has also made all arrangement to grant the entire benefits offered under the Agrahara insurance to all state sector employees.