---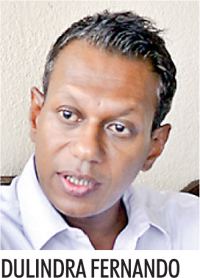 ri Lanka's property prices which have stagnated for a long time is expected to rise rapidly starting next year, when the banking sector excess liquidity starts to feed through the system forcing interest rates down, a capital market expert forecasted.

Sri Lanka's banking sector excess liquidity at present stands as high as Rs. 280 billion, and according to Ceylon Asset Management Company Limited (CAM) Managing Director Dulindra Fernando, the first and the immediate outcome of such a scenario is a property market boom.

"I can very confidently make two predictions. Because of the excess liquidity in the market today, next year, the property prices will start moving upwards in Sri Lanka, and the stock market will also start moving in the same direction," he said.

The Central Bank is however on an accommodative monetary policy mood since end December 2012 and has reduced its key policy rates to multi-year lows.

While the stock market has already started moving up in Sri Lanka, the property market is yet to catch the steam. "It's very surprising," Fernando said.

However in developed countries, there is a very close inverse relationship between interest rates and property prices.

"In countries such as Australia or USA, if the interest rates come down, property prices start rising the following month," said Fernando who is also the architecture of the first dollar bond fund in Sri Lanka managed by CAM.

Despite Central Bank reducing key policy rates and also directing targeted measures to urge banks reduce lending rates, banks have been slow to pass the benefit to borrowers.

"This excess liquidity will be absorbed in to the economy much faster if the banks pass on the benefit," he remarked.

Further in Sri Lanka this transmission period could also take longer if the financial system is not developed enough and thus the benefits of low interest rates feeding through to the bottom of the system could be delayed.




In developed countries, there is a very close inverse relationship between interest rates and property prices




When the interest rates come down, the natural tendency of the people is to buy property using low cost borrowing channels.

"Let's say if one's (existing property loan) installment is Rs.100, 000 a month now and if it comes down to Rs.60,000 a month for the same property after the interest rates comes down suddenly, he can afford it. Now they (can) buy another property," he explained.

Low interest rates can stimulate multi-sectors of an economy leading to a virtuous economic cycle in a country.

---
---
Add comment

Comments will be edited (grammar, spelling and slang) and authorized at the discretion of Daily Mirror online. The website also has the right not to publish selected comments.

---