---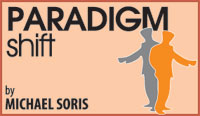 Despite all the hype about our tourist figures sky rocketing, some big tour operators are not happy about current tourist arrivals. They have used words like 'it was a challenging year…' and blamed their somewhat low figures on the drop in charter traffic. Overall, they say that there are less people coming to Sri Lanka on organised tours.

This is probably due to more and more people fitting into the category of what tour operators term as FITs (free independent travellers). FITs fall into two categories i.e. those who trawl the net to find places to go at the lowest bargains and others for who want a quiet holiday away from the groups and would pay a higher price to get it. However, the question is whether Sri Lanka is attracting more of the former and becoming a place where we are primarily catering to the very bottom of the market.

Encouraging low-end market
One industry veteran relates an experience he recently had at a place called Lipton's Seat, a scenic spot off Haputale, which is a must see for visitors to the hill country. Besides his family, there had been 14 foreign tourists visiting the place at the same time and he had spoken to them out of curiosity.

"There were four Germans, two Koreans, two Japanese and the rest were all from the UK and I asked them where they were staying. I was surprised that I did not recognize a single name of the hotels they mentioned – meaning the places they were staying were below the radar so to speak; in the informal sector of the industry. Not one of them had arrived through a tour operator, and most of them were using public transport to get about."

He says that this is not something Sri Lanka should discourage. "In fact, we should encourage the lower end of the market as much as countries like Australia have done the backpackers. After all, the backpackers of today might be the CEOs of the future, but what is happening here in Sri Lanka is that due to the lack of a marketing approach, we don't seem to be getting the right market mix, which is not to our advantage."

Major international tour operators are also unhappy about the standardisation of room rates in the star hotels, which they say is going against the industry norms. Operators are of the opinion that market forces should be allowed to act on this rather than imposing a price control.
They say that competing countries such as Thailand, Kenya and Egypt who operate on that basis are becoming far more attractive to tourists. For example, a good quality hotel with double bed and breakfast can be got for as low as US$ 50/- in any of those countries. In Sri Lanka this is a near impossibility.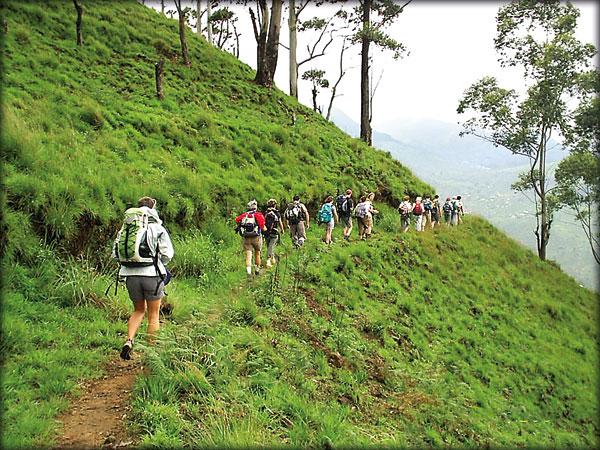 Changing market dynamics
Another aspect that has to be factored in is the change in tourism market dynamics - the seasons are not strictly bound, especially for the free independent traveller. Therefore, sticking to one rate through out the year does not auger well for the industry. If there are off season and on season rates we can market the destination better to a different mix of customers!
Even though Sri Lanka is gearing itself for cultural tourism, tour operators say that the exorbitant rates charged at cultural sights (for example Sigiriya) can be a put off to tourists who are now looking more and more for the bargains.

"It is not a bad idea to target the high-end high-spending tourist, but we must know that they cannot be our only market, we need the proper mix for success where we can charge lower rates during off season and higher during peak. The main problem we have locally is that foreign tourists will compare the rates we charge at the cultural sites or our wildlife parks with other destinations across the world," says the industry veteran.
However, tour operators feel that the improved air access into Sri Lanka is a step in the right direction. They say that the budget carriers especially must be encouraged, as they are proven to have a huge impact on driving volumes in most destinations. But, in order to reap the benefits of this improved access, tour operators say, it is vital that normal market forces are allowed to operate in determining pricing when it comes to room rates.

It is also pointed out that we need to sift through the numbers on arrival statistics, so that a proper analysis could be made on the actual number of persons who are travelling as tourists and categorise them on that basis in order to get credible market information.

Declining tour operators
Tour operators point out that a lot of the numbers that are presented as tourists are really people who are in transit, or those visiting friends and relations, or business and trader traffic. Although they don't dispute the fact that there is an increase in leisure arrivals, they point out that there is a decline in tour operators and the upper end of the market.

Due to a lack of a proper marketing strategy, the foreign tour operator interest in Sri Lanka appears to be eroding. Another impediment is our visa system; in many countries tourists are stamped on arrival, which is not the case in Sri Lanka.

What is disturbing is that, those who are in organised tour business don't seem to be sharing the general optimism about the tourism business in Sri Lanka which is a part of the peace dividend. There is no doubt that the bulk of our tourism, still has to be handled by organised tour operators as we cannot let this industry have unhinged attitude when it comes to marketing and sales.
What they are saying is that the way in which the tourism industry is being handled in Sri Lanka is completely inside out i.e. where there should be controls there are not and vice versa. Therefore, as much as we gear ourselves to welcome the tourism boom, a paradigm shift is necessary sooner rather than later, in how we effectively market Sri Lanka as a destination. Reduced control in areas like issuance of visas and pricing of hotel rooms coupled with a well thought out marketing plan would be the right steps to ensure that we are not left out of it.
We need a strategy to attract different countries and different segments in those countries, which will give us a market mix that will be sustainable.
---
Add comment

Comments will be edited (grammar, spelling and slang) and authorized at the discretion of Daily Mirror online. The website also has the right not to publish selected comments.

---