---

ignificant though somewhat confusing signals came from Saturday's elections to the Uva Provincial Council--with the UPFA Government closely winning but suffering one of its worst setbacks since Mahinda Rajapaksa took over as Executive President in November 2005.

The results from the two districts must be sounding alarm bells at the highest levels of the Government because the ruling United People's Freedom Alliance (UPFA) voter percentage in the Badulla District was drastically reduced from 67 percent in the 2009 Uva PC election to 47 percent on Saturday.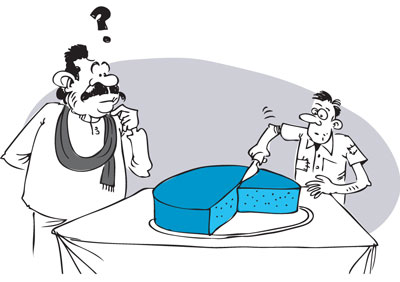 For the main Opposition United National Party (UNP)—badly split and struggling for survival since 2005--it was the best performance since then and hopefully a turning point for the party and for the country because there cannot and will not be a vibrant democracy without a strong Opposition. The UNP, boosted by the rapprochement between Party Leader RanilWickremasinghe and the Deputy Leader-designate SajithPremadasa, significantly increased its voter base in the Badulla District from about 26 percent in 2009 to more than 44 percent at Saturday's elections. Another key factor for the UNP was the excellent grassroots campaign carried out by its Chief Ministerial candidate Harin Fernando who resigned from his seat in Parliament to help revive the party's dwindling provincial base. A lesson for politicians-sincere sacrifice bears fruit.

In the Moneragala District, the UPFA fared better in terms of seats by winning 8 of the 14, partly because the number of seats in the district was increased. But its voter base was again reduced by a bigger percentage-- from 81.3 percent in 2009 to 58.3 percent on Saturday.

This big drop in the UPFA's voter base in the Moneragala District came about despite an election campaign which was marred by violations of elections laws and opposition leaders and election monitors expressing concern over the abuse of State resources. For instance, several hundred million rupees in public funds were given to thousands of drought victims in the Moneragala District a few days before the election campaign ended.

Overall, for the Rajapaksa Government, some serious reflection will be needed before the next Presidential election to be held probably in March next year. The UPFA threw everything much, into the Uva Provincial election because it was widely seen as a precursor to the next Presidential election. The message from the people was clear. They are unhappy and disturbed about the growing disparity between the rich and the poor, the soaring cost of living, the rampant corruption, the breakdown in the rule of law, the lack of accountability or transparency and severe blows to the pillars of democracy. If there is no turnaround from what most people see as the undemocratic trends of a growing family dynasty, then the writing is on the wall with the first warning coming from Sri Lanka's smallest and poorest province of Uva.