---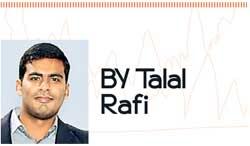 Educating girls is very important for a prosperous world. It has a snowballing effect as according to USAID, educated women are twice as likely to send their children to school. This increases the chances of girls being educated in future as well.

A study by USAID also shows that educated women also spend 90 percent of their income on their family and for every year a girl stays in school, it increases her income by 15 percent to 25 percent.

This will lead to a massive advancement of women's equality as the Mckinsey Global Institute study shows advancing women's equality will add US$ 28 trillion to the global economy by 2025. Instead of governments looking for foreign direct investments to grow their economy, they can look more at policies to advance women's participation which could well provide the economic growth that countries are seeking.

Female entrepreneurship worldwide
Worldwide, women are at a disadvantage. According to a study by the Boston Consulting Group, even if women put the same effort as men, they still only start with half the capital men start with. Even in Europe, female entrepreneurship stands at only 30 percent and the Global Gender Gap report says at least another 100 years have to go to close the worldwide gender gap.

Even in the US, women receive only 7 percent of venture capital and 5 percent of conventional loans.

But women have a lot of potential. A study by the International Labour Organization, which examined the impact of developing women entrepreneurs had on the success of startups and their survival shows that a combination of business training followed by individualized mentoring and business skills training along with long term credit encouraged women to become entrepreneurs.

According to JA-YE, though women shy out when it comes to beginning a business, evidence shows they become leaders in startups often and girls naturally move into leadership positions but need mentoring and support. Society and culture makes it more difficult as women are seen more to look after the family. But things are changing.

The Boston Consulting Group says by 2020, women will have the potential to control over US$ 72 trillion of wealth which is 32 percent of the total world's wealth and it is set to rise. Organisations are also involved in reducing the gender gap. In 2017, the World Bank launched a public private loan programme of US$ 325 million initially to support women entrepreneurs in developing countries. So there are initiatives underway.
According to the Census and Statistics Department in 2015, only 25 percent of Sri Lankan entrepreneurs are female. In rural areas it is higher at 35 percent

Female entrepreneurship in Sri Lanka
According to the World Bank, only 36.6 percent of females in Sri Lanka participate in the labor force. According to the Census and Statistics Department in 2015, only 25 percent of Sri Lankan entrepreneurs are female. In rural areas it is higher at 35 percent but in rural areas it is mostly micro scale businesses. As nearly 97 percent of women owned businesses were micro scale. When it came to ownership of Small and medium enterprises, women own less than 10 percent and when it came to ownership of large businesses, female ownership is less than 5 percent.

When it comes to high skill and management jobs also, men dominate. The main reasons are family commitments and maternity duties. Having a child less than 5 years of age, makes the mother 7.4 percent less likely to join the labor force according to the World Bank.

Situation of women in rural areas
Studies have shown that women generally devote more of the household budget to education, nutrition and health than men do. This is true when experiencing the lives of women trying to make a living.

When speaking to the female entrepreneurs in the rural areas, they say that they are considered the default parent by society. Though married, their husbands tend to spend a lot of their income on alcohol consumption and gambling. Speaking out against the husband led to domestic violence against women and if the women speak out too much against their husbands, the men just tend to leave them.

Single mothers
This has led to many women becoming single mothers throughout their lives. Sometimes, even if they have no children but are divorced or widowed it is very difficult to get married again. With this being the case, most women know that they can rely on no one else but themselves to bring up their children.

This fact they argue, makes them invest whatever they earn on their children, knowing that their relationship with their husbands is not reliable. As jobs are few in the rural areas, many women do business.

Women do jobs and their own business same time
As there are very few good jobs for women in the rural areas, most tend to work in estates or factories making raw products. Women working say that what they earn by working is just enough to make ends meet. So, most women become entrepreneurs on the side as well. They say that they cannot afford to leave the job that they are doing as that is a small but steady flow of money into their lives and is reliable as business can have its good and bad days.
As the evidence shows that women in general invest more into the family than men, it is time for the world to set policies and create an entrepreneurial ecosystem suitable for women entrepreneurship to thrive.
(Talal Rafi is the Entrepreneurship Specialist at the USAID Project Youlead. Opinions expressed are his own)