---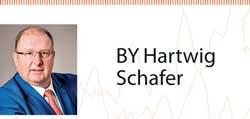 After months of empty beaches and deserted hotels in Maldives, tourism operator Ahmed Waheed says he is eager to help affluent travellers trade their COVID-19 masks for snorkeling or scuba gear.

Maldives, an Indian Ocean archipelago, depends on tourism for nearly 60 percent of its gross domestic product and jobs. On July 15, Maldives reopened hotels with strict safety standards to protect vacationers and employees from the coronavirus.

"We are working very closely with Ministry of Tourism to ensure a relaxing and safe holiday for our tourists, back in the tropical paradise," said Waheed, who owns ITAW Travel & Tours. "Our target is to market as broadly as we can, for the time being digitally, tapping into the Middle Eastern markets along with others to create a niche offering."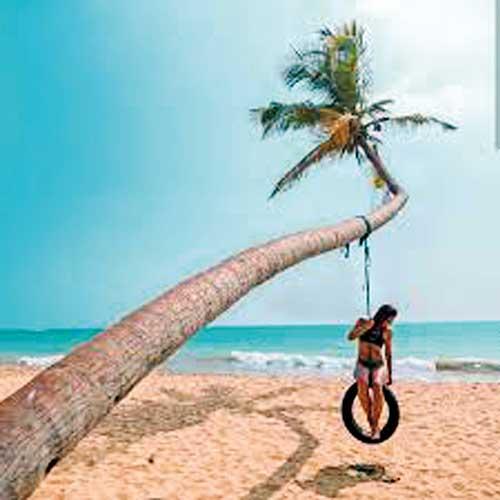 Other South Asian nations have yet to reopen their tourism industries, which include some of the world's most exotic destinations.

Picture-postcard beaches ring Sri Lanka. The world's highest mountain peaks are in Nepal, Bhutan, and Pakistan. Bengal tigers roam the Sundarbans wetlands shared by Bangladesh and India. And cultural sites abound, including Buddhist, Hindu, and Muslim shrines visited by millions of pilgrims each year.

South Asia's tourism industry has lost more than 10 million jobs and $52 billion in GDP to the coronavirus , according to new World Bank estimates. Lost jobs disproportionately affect women, youth, and indigenous people working for hotels, restaurants, tour companies, and a variety of small businesses.

Rebuilding won't be easy
Rebuilding tourism after such a staggering blow won't be easy. A good place to start is with regional collaboration , as Bank economists describe in a new trade brief, COVID-19 and Tourism in South Asia: Opportunities for Sustainable Regional Outcomes.

Tourism ministries, business groups, and travel businesses throughout South Asia can stretch scarce government resources and private sector budgets by working together on several common goals.

For example, one important shared goal is to ensure tourism businesses adopt rigorous health and hygiene protocols to protect workers and visitors. This means designing safety certification programs for hotels, restaurants, airports, taxis, and attractions and training workers to routinely use disinfection chemicals and protective equipment.

Health standards and practices
The Maldives government issued a 60-page set of health practices for airport luggage handlers, hotels, dive boats, and others to follow. Tourists arriving in Maldives must wear masks, maintain social distancing, and have a health screening at the airport. Resorts are required to have COVID-19 protocols in place including designated isolation rooms and a COVID-19 officer to manage health and safety issues.

Tourism destinations in South Asia will also need to comply with new international health standards set by airline carriers and by border control authorities. Requirements may include health screening questions for travelers, temperature checks, and COVID-19 antibody tests.

Sri Lanka, which depends on tourism for about 11 percent of GDP, has delayed its plan to reopen tourism in August. The Sri Lanka tourist ministry in June issued detailed health procedures for hotels, restaurants, taxis, and other businesses. At that time, the government plan called for requiring travellers to be tested for coronavirus before boarding their flight, another test immediately after landing in Sri Lanka, and a third test a few days later.

Regional collaboration
Regional collaboration could help tourism throughout South Asia rebuild itself as a stronger, innovative industry.

For example, sharing statistics and data such as visitor arrival trends, spending, and travel patterns can identify which tourists generate the most income and benefits for a destination. That information can help avoid the temptation to offer large scale discounts to woo travelers and instead focus on new, high quality services and unique experiences that deliver value for money.

South Asia could follow the ambitious lead of other regions where countries have banded together to promote tourism. In Africa, neighboring countries Kenya, Rwanda, and Uganda in 2014 began offering an East Africa Tourist Visa that allows travelers to freely move among all three countries during a vacation. The visa costs US$ 100 and is good for 90 days.

Another example is closer to home. The Greater Mekong Subregion - Cambodia, Laos, Myanmar, Thailand, Viet Nam, and a portion of China is setting common standards for tourist services, facilitating air service agreements in the region, and improving roads, railways, and other infrastructure. The subregion's marketing strategy promotes themed tour itineraries in more than one country.

In South Asia, work is underway to help create a Buddhist circuit of sites that follow the historical footsteps of Buddha during his life in Bhutan, India, Nepal, and Pakistan. The South Asia Regional Trade Facilitation Program, a trust fund managed by the Bank, is providing technical assistance on ways to create better jobs for poor women and youths as the sites attract more tourists and religious pilgrims.

Recovery
A full recovery of South Asia tourism is likely to take 18 months or more. Domestic tourism will recover first, followed by intraregional travel between areas designated as "COVID-19 safe zones." International long-haul travel will likely be the last to reappear.

South Asia's rich history and culture and diverse nature make the region highly competitive in the global tourism industry. The World Bank stands ready to help support tourism ministries, promotion boards, and tourist business groups build a more inclusive and resilient sector that can reduce poverty and enhance sustainability.
(The writer is the Vice President, South Asia Region, World Bank)