---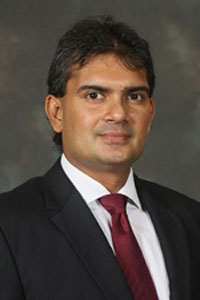 Overseas Realty (Ceylon) PLC Group profit after tax, including fair value gains, increased by 28% to Rs 2.4Bn over the previous period. The group maintained a worthy growth momentum to achieve a revenue of Rs 4.7Bn, increased by 41 % through Property Leasing, Trading and Service Segments.
Growth in group profit was driven by high occupancy levels at the Iconic World Trade Center (WTC) and sales of luxury apartments at Havelock City. Property leasing revenue climbed by 12% to Rs 1.3Bn over the corresponding period with occupancy level at WTC being maintained well above 98%. The revenue recognized from Property Trading increased by 56% to Rs 3.3Bn for the nine months. Tighter control of operating and administration expenses also contributed to the increased profitability.
The Group Net Asset Value per share at end September 2014 increased by 4% to Rs 29.76 and the Earnings per Share for the nine months stood at Rs 2.58 rising 23% YoY.
The Group expects to maintain high Occupancy levels rest of the year at the WTC and continue its robust sale of Apartments. The Havelock City Phase 2 Residential Development has achieved full construction completion as at end September 2014 and pre-sold over 95% of the Condominium Units.