---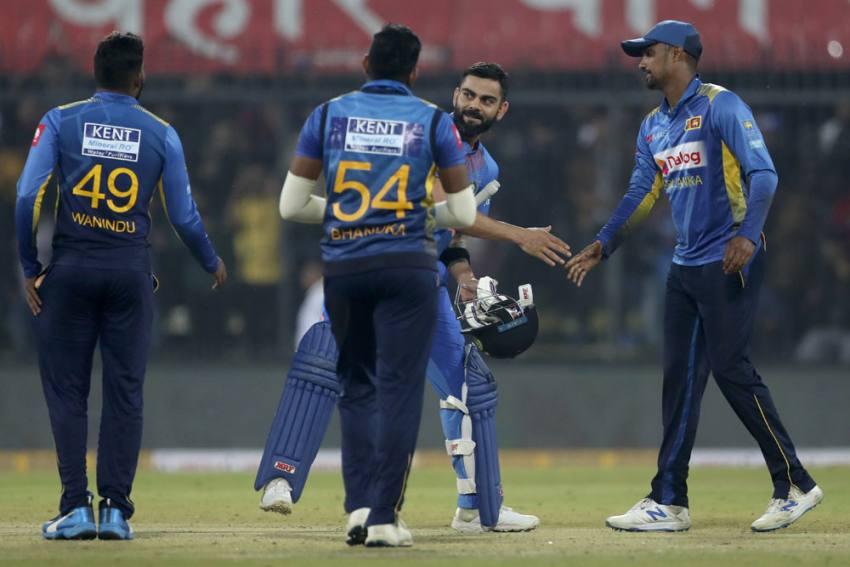 The Lanka Premier League - Sri Lanka's first major T20 tournament since 2012 - is set to begin on August 28, will feature five teams, and will attract 70 international players and 10 "top notch" coaches. This is according to a Sri Lanka Cricket release, after the board's executive committee confirmed the tournament, which had been rumoured for over a month.
All of the above, however, is subject to government and Ministry of Health approval in light of the Covid-19 pandemic. Although Sri Lanka has not had lockdowns or curfews for more than a month and has had no community spread so far according to official figures, flights into the island are tightly controlled. Even the repatriation of Sri Lankans currently stands suspended.
SLC CEO Ashley de Silva told ESPNcricinfo the board currently has little information about how foreign players and coaches can be brought to Sri Lanka, nor does it know how long they will have to be in quarantine upon arrival. SLC is hopeful the Sri Lankan government will assist with logistics.
However, there has been substantial corporate interest in the tournament, according to de Silva. The board is hoping to lock down a tournament sponsor by July 30, and to find franchise owners in the weeks after that. No tournament director or event coordinator has yet been named.
If it goes ahead as announced, the LPL will feature 23 games, and will be played across Sri Lanka's four day/night international stadiums - Khettarama, Sooriyawewa, Pallekele and Dambulla. The action will move from venue to venue as the tournament progresses, rather than be played in various venues within the space of a few days as is the case with past iterations of the Indian Premier League or Big Bash League, for example. The five teams will be named after five cities - Colombo, Galle, Jaffna, Dambulla and Kandy - but teams will not have a base venue, nor will they necessarily play most of their games in the city they are named for.
SLC had announced an LPL for 2018, but had cancelled that tournament due to insufficient interest. Previous boards had also tried to get major T20 leagues off the ground in at least three other years, and only once managed to host a tournament - 2012's Sri Lanka Premier League, which was plagued by poor crowds and corruption rumours.
Although the board is optimistic about this year's tournament, largely because Sri Lanka has controlled the spread of Covid-19 better than many other cricket-playing nations, there are substantial hurdles to be cleared before the LPL becomes reality. The most significant of those, for now, is the support of the government.
Cricinfo.com