---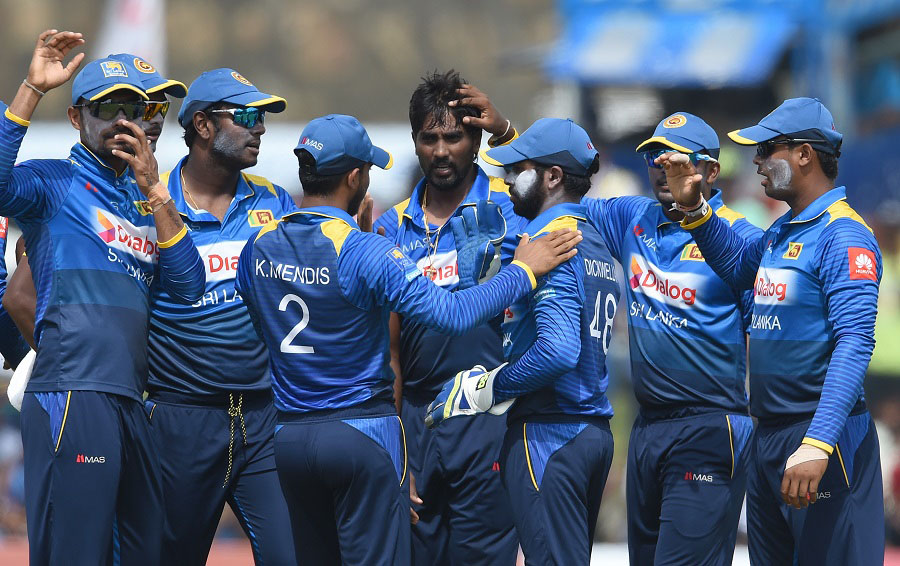 By Champika Fernando
As calls for an urgent revamp of domestic cricket increase following Sri Lanka's 3-0 capitulation against India at home, Sri Lanka Cricket says the proposed four-team super-provincial cricket tournament will help bridge the unacceptably wide gap between domestic and international cricket.
On Wednesday, SLC chief Thilanga Sumathipala said preparations were in place to kick off the tournament, a vibrant and competitive encounter featuring the best of the country's best soon after the first class inter-club tournament.
Sri Lanka currently has 24 teams with first class status but the quality of the decades-old club tournament is under question, with those graduating through the system consistently failing to perform at international level.
SLC has been under fire from most quarters with many past and present cricketers uniting in their call for a radical change to the existing first class structure—a fundamentally flawed system which has been conveniently overlooked by successive administrators—to arrest the current slide of the national team.
The proposed system was devised in consultation with the clubs, a key SLC stakeholder and one that wields substantial power in board elections. It envisages no changes to the existing club tournament which will be played in two tiers—A and B. Tier A will consist of the top 14 clubs who will initially play in two groups of seven teams before the top four in each group play against each other in the Super Eight tournament. The remaining six teams will play for the Plate Championships.
The Super Eight will, however, be three-day games as opposed to previous years when the matches were played across four days. "This year, we will play Super Eight matches as three-day games since our focus is mainly on the Super Provincial Tournament where only the top cricketers will be in action," said K. Mathivanan, Vice President in charge of domestic cricket.
According to Mathivanan, the Super Provincial tournament will sit above the club system and will feature only the top 60 cricketers who will be picked by the national selectors based on their performances during the club tournament. They will be grouped into four teams based on their place of birth, school attended and current place of work.
"Initially, we will distribute players based on the above criteria," explained Mathivanan, who is hopeful the system will bear fruit. "As much as we like to have players representing a province within the province, we need to understand that only Western and Southern Provinces produced much of the cricketers. So we need to strike a balance and initially, we will transfer some players from Colombo to other teams in order to work out the best possible balance."
"These 60 are the cream of our cricketers who will be selected for the national team, Sri Lanka A team and the Sri Lanka Emerging team," he said.
The four teams—Colombo (Colombo, Gampaha, Kalutara), Galle (Galle, Matara, Hambantota, Monaragala, Ratnapura and Badulla), Kandy (Trincomalee, Batticaloa, Ampara, Kandy, Nuwara Eliya, Kegalle) and Dambulla (Jaffna, Kilinochchi, Mullaitivu, Vavuniya, Mannar, Anuradhapura, Polonnaruwa, Puttalam, Kurunegala, Matale)—are based on the four Centers of Excellence being formed around four international venues in each province and will play a month-long preparatory tournament prior to the main tournament.
"Unlike previous years, we will be first playing red-ball cricket (first class) followed by white-ball cricket (list A)," Mathivanan asserted. "We do not want to switch from one format to other in a haphazard manner. This will enable players to have a better focus."
During the last interim administration led by Sidath Wettimuny, Mahela Jayawardene, a vociferous critic of the existing system, devised a zonal tournament but this proposal was shot down by the Sumathipala administration.
Meanwhile, all the age-group (Under-15, U-17, U-19, U-21 and U-23) cricket matches will be played at the district and provincial levels since there's no interest in playing age group cricket at club levels.
"For example, a cricketer from Kurunegala can be picked for the district team based on his performance and if he is outstanding he will be selected for the North Western Province team to play provincial cricket. So we have a clear graduation path for the cricketers and they know if they do well they can climb up the ladder," Mathivanan explained.
There are ten provincial teams with Western Province having two teams. Above this is the four Super
Provincial teams, based at four international venues, in Dambulla, Kandy, Colombo and Galle.
"Like I said, there's a clear graduation path and also the loyalty of the players for their provinces, a culture we need to create in this country," he explained.
Mathivanan also said he has a budget around Rs. 680 million that will be used for the development of the game at the domestic level. SLC funds almost all clubs in the country, with each 14 Tier A club receiving Rs. 11 million last year and Tier A getting Rs. 9 million to provide the best possible facilities for the players.
Sri Lanka Cricket also contracted 70 domestic cricketers and were paid a contract fee between Rs. 300,000 to Rs. 1.2 million a year depending on their respective categories and performances. The contract period was for a one year period but at the conclusion of the domestic season they were allowed to play in any part of the world.