---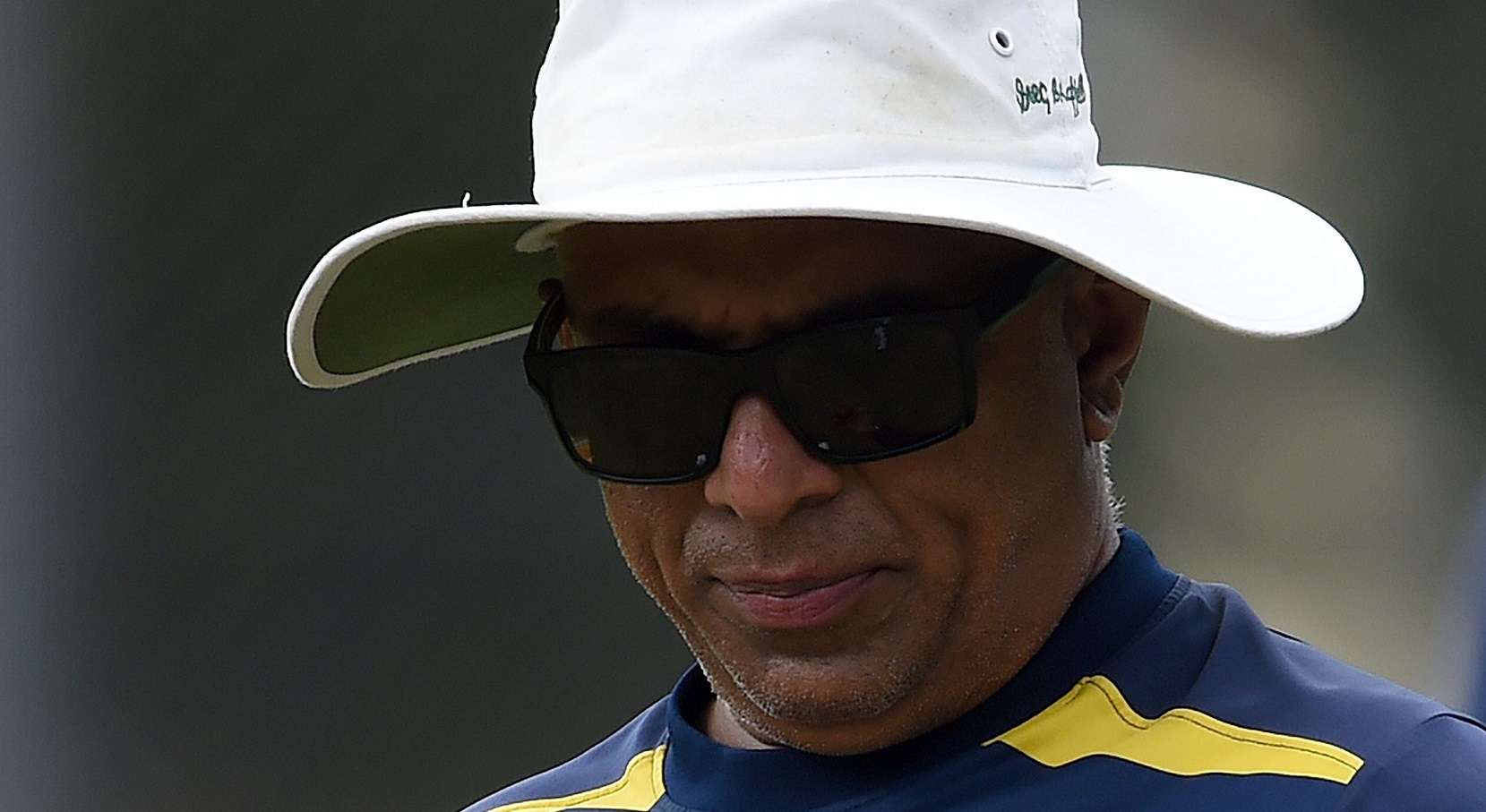 Sri Lanka have arrived in South Africa in substantial turmoil. Not only have they not won a match since October, the administration and selectors are on poor terms with coach Chandika Hathurusingha, regular Test captain Dinesh Chandimal has been jettisoned for the series, while a very inexperienced squad has been named. Coach Hathurusingha talks to ESPNcricinfo about the challenges he and his team face.
The team has not won a match since October. How has that affected the dressing room?
It has put a lot of strain on everyone. We were a bit unlucky, in a sense, during the England series. We could have have won at least two of the Tests. So many unforeseen things happened against us that we never expected. We knew Rangana Herath was going to retire, but Akila Dananjaya being called for a suspect action, and a lot of other little things didn't go our way. We also have to take the blame. We didn't field well, and we dropped vital catches.
In New Zealand, I thought we fought very well in the first game. In the second match we bowled really well and in one session, the sheer skill of Trent Boult took the game away from us.
Going to Australia, playing the pink ball is very challenging for any team - not only for Sri Lanka. Then in Canberra, we had so many unfortunate injuries. We were very depleted there. Those are the reasons. All in all, we're disappointed.
You've been in the job for 13 months now. Were you expecting to have had a bit more of an impact by this stage in terms of results?
Actually, there has been improvement from 2017 to 2018, when you look at the stats. It was an 18-20% improvement. I wasn't expecting us to win everything, but I was at least expecting us to win at home in Test cricket. In one-day cricket, we were always planning for the World Cup. Winning was part of it, but it wasn't the main thing, actually. When I started, my presentations to the board were about giving players a certain number of games by the time the World Cup comes. I wanted players who we had identified to have played at least 15-18 matches out of the 20-odd matches we had left.
In Tests, certain batsmen stood up in New Zealand, but as a unit they haven't been strong over the last few games. What was the cause of those failures?
I thought in New Zealand the batters did reasonably well. In the second game they weren't up to the mark, but they fought. I agree that as a group we didn't bat well. Conditions and the opposition were not easy for us. Playing pink-ball Tests at the Gabba is not easy. If you look around the world, most pink-ball Tests last only three days. If someone expects us to win in Australia is really unrealistic at this stage, because when we had some of the best players in the world - the Sangakkaras, Muralis and Rangana Heraths - we didn't do it. With all these distractions as well, it's unrealistic to expect us to win.
Let's talk about those distractions. There's match-fixing allegations on one side, the Sports Ministry and the board making moves on one side, and then social media squabbles on another front. Is this all having an effect on the team?
I think so. We're all humans. The ICC fixing allegations had an impact. Then at the end of November, the selectors changed. And when the selectors changed, the leadership changed. There was a change of coaching staff as well. And that created uncertainty, and the continuity changed. Everything happened in public. And then what happened to the players? There's enough pressure on the players in the middle for them to concentrate on. Suddenly the players have nowhere to turn. They don't know whom to trust or whose instructions to take. It's human nature to just start looking after your own interests in that kind of environment.
It sounds like you're saying all of this has led to players not playing for the team as much as they could be…
I'm not saying they're not playing for the team. But human nature is such that when uncertainty comes, you don't know what to do. There's no direction. We can't plan. We can't give them challenges. They can't think about what they need to do. It's not that they don't want to play for the team. They are trying. But in any high-performance environment, successful teams have direction, strong leadership and continuity.
What have you done to try and shield them from some of those distractions?
I'm trying to give them confidence and direction as much as possible, to try and execute our gameplan.
Do you feel you have a role beyond the coaching and cricket side of things with the way the team is now?
I think if I'm responsible for the outcome of matches, I have to do a much bigger role than this. If you look at the record, we were steadily improving. We were steadily establishing trust. We were establishing continuity, and the way we wanted to play. If you look solely at winning or losing, there are a lot of other things we can talk about. But if you look at my first six to eight months, there was a plan we were working towards.
You feel that it's been thrown into chaos in recent months?
That's a hard question. The answer is there. Do I have to say yes?
What does the team have to do in this coming series now?
Given the resources I've been given, I'll try to do the maximum I can. I can't give a prediction. Realistically, if the players are good enough to play here and compete, that's what we're looking to do. Our three frontline bowlers who would have played a role here in these conditions are injured. A few changes happened from the last three Test matches to here. We are very green.
You've just been removed as an on-tour selector, and it's clear that those higher up at the board aren't especially happy with you. Do you feel you had a role in those relationships breaking down?
It's beyond my control. The board entrusted me with the selector-on-tour duties. That's been taken away - they must have a reason. They way it was taken away is a bit questionable. It happened in the middle of a series. My disappointment is the way that happened - without much communication. That's the question I have. At this stage I haven't got any answers.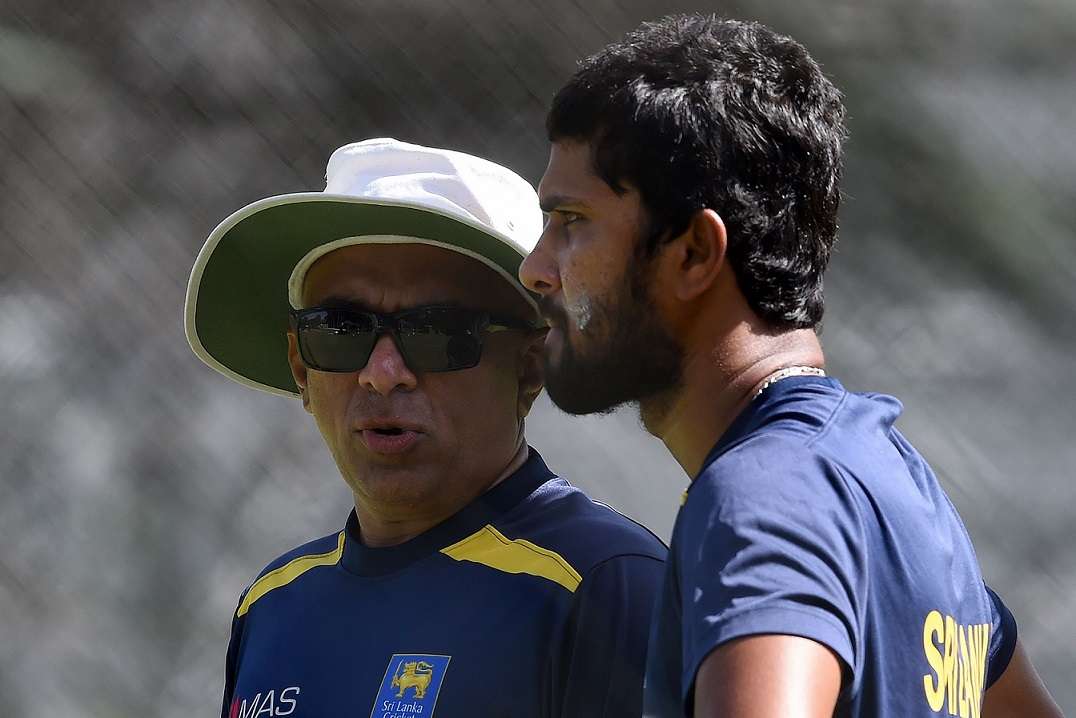 Were you shocked at Dinesh Chandimal's exclusion for the series?
Yes, because I had no communication prior to that. I didn't know that until I came to board the plane. In a tour like this, we need experience. It's a vital thing in conditions like this. When Australia and South Africa come to the subcontinent, it's the same thing. If you haven't played here before, you struggle. Having played here before gives you a head start.
You've got a lot of young players. Who are you really relying on in this series?
I'm relying on the players who have been with us. Dimuth Karunaratne is the captain, so he has to lead from the front. He's one of the best batters with Kusal Mendis. Him, Mendis and Niroshan Dickwella, who is in good form, have to stand up. Lahiru Thirimanne who has come back into the team, has a lot of experience. He has played since 2011 onwards. I think we have to rely on experience on this tour. Those guys have to to step up.
Courtesy-www.cricinfo.com