---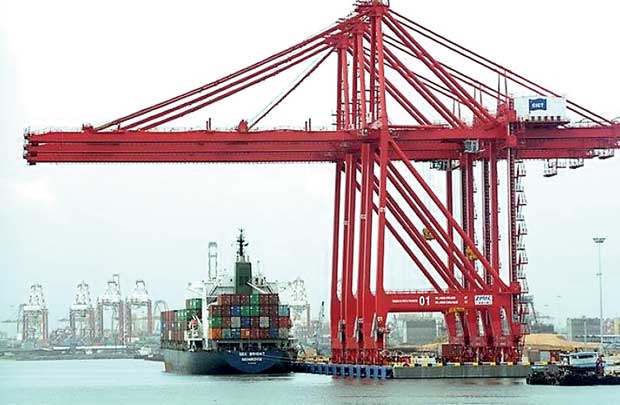 In a previous blog we related how South Asia as a whole had improved the performance of its container ports since 2000 but had still struggled to catch up with other developed and developing regions. But within that picture, some ports did better than others.

For example, Colombo in Sri Lanka, the fast-expanding Mundra and Jawaharlal Nehru Port in India and Port Qasim in Pakistan all improved the use of their facilities in the first decade of this century. India's Mumbai and Tuticorin were among those that fell behind. Colombo also improved its operational performance by almost halving the share of idle time at berth, while Chittagong (Bangladesh) and Kolkata (India) had the longest vessel turnaround times in the region.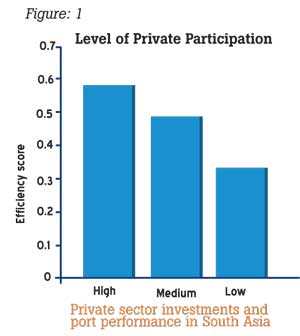 Knowing how specific ports perform and the characteristics of ports that perform well and those of ports that perform poorly helps policymakers design interventions to support underperforming ports.
In the report 'Competitiveness of South Asia's Container Ports' we identified three interrelated policies to improve the performance of the container ports, a key element in one of the world's fast-growing regions: increasing private participation in ports, strengthening governance of port authorities and fostering competition between and within ports.

More private sector involvement
The evidence we found supports global findings that so-called landlord ports, where the private sector operates the terminals under long-term contracts and the port authority retains a regulatory role, attain higher levels of operational and economic performance than the ports where the private sector has a more limited role. In addition, on average, the larger the private investments the better is the port's performance, as Figure 1 shows.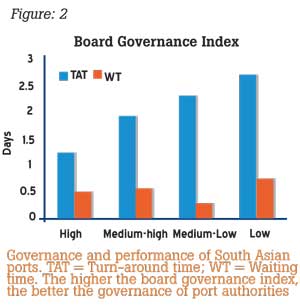 Better-governed port authorities
Even at the ports where the private sector plays a significant role in the operations, the port authority board is critical. Authority boards generally have responsibility (either directly or through service contracts) for ancillary services such as tugging, pilotage, facilities for freight forwarders and customs inspections, and road and rail connections to the port. Port authorities also have to engage with and regulate private terminal operators. When performed well, all these roles facilitate a better port performance.

We created an index to assess the governance of port authorities in South Asia and found that on average ports that have better-governed port authorities with more transparent appointment processes, as well as independent and professional members, perform better (see Figure 2). Effective boards understand how the public and private elements must work together to ensure that cargo moves through the port quickly and efficiently.

Competition and more competition
Private sector participation and good governance of port authorities alone do not guarantee high performance. Moving from a public monopoly to a private monopoly or even a highly concentrated market for port services might still yield underperforming ports without the important ingredient of competition.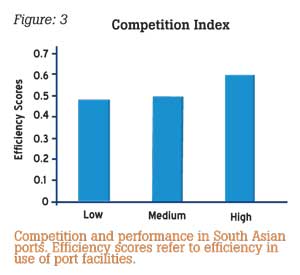 We created an index to assess the competitive environment of South Asian container ports. We looked at concentration in the market, proximity to competitors, type of cargo handled and specialization in transshipment traffic as proxies for interport competition (competition between ports) and the existence of multiple terminals in a port and the nature of the terminal operators as proxies for intraport competition (competition within the port).

We found that a more competitive environment is associated with better performance (see Figure 3). For example, in contested hinterlands such as northwest India interport competition is a powerful force for improving port performance and investment.

These three approaches to improving port performance need to be pursued together. Strong governance and capacity of port authorities are essential for successful private participation.
Increases in private sector participation should go hand in hand with increased competition for the market and in the market. Where competition in the market is limited because of large economies of scale, performance gains should come through adequate regulation and strong governance. Acting simultaneously on all three areas will boost the competitiveness of South Asia's container ports.
(Matías Herrera Dappe is a senior economist in the Transport and ICT Global Practice of the World Bank)