---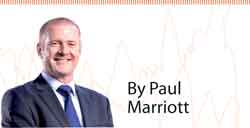 A little more than 12 months ago, Ford announced a newly created position, global chief data and analytics officer.
Only a few months later Time Inc. identified its first chief data officer. Both new hires came to these positions with deep expertise in understanding how to turn all the data that constantly flows around in a company into a valuable business asset.
These new chief data officers are joining aprestigious, growing club made up of executives who are driven by, and focused on the business."When you're a chief data officer, the world revolves around you a lot," said Heather Wilson, chief data officer at American International Group (AIG) during a chief data officer event in New York. "I mean that with sincerity…because you have marketing, you have operations, you have head of distribution, call center, and you even have the CEO who areconstantly coming at you with their needs. So you have tentacles everywhere."
The Chief Data Officer role has become so important that the US Department of Energy, Lloyd's of London, The City of San Francisco, New York Life and many more organizations have already tapped a data leader. For a role that has only been around since 2002 when Cathryne Clay Doss became CDO at Capital One, CDOs are finding a firm foothold in the business world. In 2014, 25 percent of Fortune 500 companies had hired a chief data officer, and research firm Gartner predicts that 90 percent of large companies will have hired a CDO by the end of 2019.This fast rise reflects the increasing importance of organizations to monitor and understand the huge reams of datathat relate to their customers, products, citizens and services.

Data scores a leader
Alongside the heady popularity of the chief data officer is a certain degree of confusion. First, consider the similar chief digital officer and itsidentical acronym, CDO.
Both of these positions are relatively new, andtheir goals sometimes are the same, but their backgrounds are quite different.The chief digital officer helps an organization drive growth by converting traditional analog business to digital ones, and they oversee operations in the rapidly changing sectors of mobile apps, social media, virtual goods, web-based information management and marketing.
The chief data officer is responsible for governance and strategies for using information as an asset through data processing, analysis, data mining, information trading, and other means. This position often leads an organization's digital transformation and some CDOs already own the charter for finding new revenue models by leveraging data as an asset. They oversee how data is gathered, managed, and monetized. And, all enterprise information data management budgets and initiatives typically fall under the chief data officer's accountability.
Both roles are separate from the CIO, but all three are synergistic. The CIO and chief digital officer rely on the chief data officer for determining what kinds of information the organization will choose to capture, retain, and exhibit, and for what purposes. These responsibilities put the chief data officer front and center in preventing information crisis due to an inability to adequately value, govern, or trust enterprise information. Based on the exponential rise of data in the enterprise, the possibility for an information crisis is quite real. Gartner forecasts that 33 percent of Fortune 100 companies will experience an information crisis by 2017.

Business focus, business driven
A second grey area that causes confusion is where the CDO resides in the corporate organization chart. Is this a business or IT role? Constellation Research VP and Principal Analyst, Doug Henschen nicely wrapped up the role in his description,"The CDO is a business executive, not a technician, programmer, or data scientist.
While data scientists typically have backgrounds as mathematicians or statisticians, CDOs must understand their employer's industry and market and combine that with a technical understanding of data and its potential for wider use."
Most executives agree that chief data officersmust focus on business as their primary priority. The chief data officer is charged with developing strategies driven first and foremost by the company's business objectives. No matter where the CDO role resides in the organization, he or she will work closely with the CIO and executive management to align business and technology issues.
Maria Villar, global vice president of data management and governance, owns the chief data officer responsibilities at SAP and has led an information governance program with results of €75million in cumulativebenefits over four years and 50 percent process improvement. Villar, like other top-notch chief data officers, is proving thatit is possible and advantageous when companies can identify how data yields growth and how data flows lead to new sources of revenue and cost control. But the role is not limited only to the practical world of cost savings and revenue and finances. The chief data officer is at the center of defining data strategies for connected cars, smart factories, Internet of Things, Big Data, and all the businesses experiencing digital transformations. When you consider that 90 percent of the world's data was generated in the last two years, you quickly realize that we are in the midst of exciting times for this new, influential role that wrings out maximum value from business data.
(Paul Marriott is Chief Operating Officer, SAP APJ)