---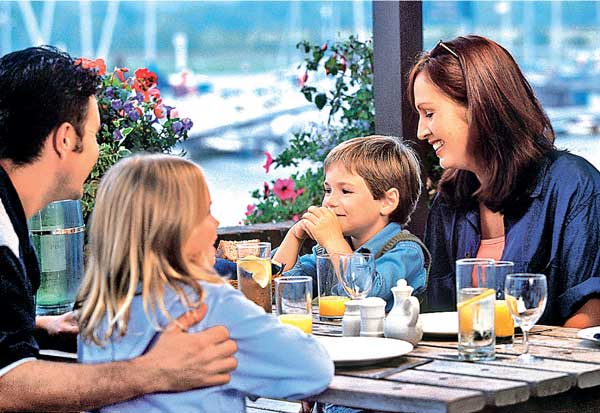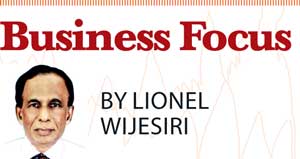 Comprehensive customer intelligence is a critical element of any successful customer relationship management (CRM) initiative. While it may seem like an obvious necessity, many companies face several challenges in just getting started.

Customer IQ cannot be developed overnight. And, it is certainly not a
one-time analysis. Rather, it is an ongoing, iterative process.
Your first step should be the collection, cleaning and consolidation of individual, customer-specific information, including customer contact details, promotion history, behavioural history and relevant firmographic/demographic information. A data audit can identify the quantity and quality gaps in this information and data refinement should be an ongoing iterative process.

Then, you can follow a logical series of analyses to create a solid foundation of customer intelligence and to develop the processes to grow and expand your customer IQ over time.

Customer profiling
Establishing a customer profile can give you the information you need to generate business from new and existing punters. Understanding your customers is the secret of successful selling. The existing customers are important sources of information. The more you know about them, the easier it can be to increase their spending. And you can also use the information you gather to help you find new customers.

The information you need to collect depends on your type of business. For example, if you sell to individual consumers, you will want to know their age, gender, location, spending habits and income. If you sell to other businesses, find out what sector they are in, how big they are, how much they spend and what other suppliers they use.

Find out as much as you can about the existing customers. Analyse your sales records, talk to your customers and, if you need more information, consider carrying out a survey. Build up a database of information about your customers. Use your own records to add details of purchasing behaviour, such as products each customer buys, when and how.

Keep up-to-date records about who your customers are, what they are buying and how much effort you're spending on them in return for the profit this generates. Accurate profiles allow you to focus your marketing resources where they are likely to be most effective.
The information you gather makes it easier to distinguish why customers buy from you. The more information you have about your customers, the easier it is to spot opportunities to sell them new products.

Customer segmentation
Use your new database to group individual customer profiles into different 'market segments'. This will enable you to target each group with specific offers tailored to their needs. And it's not just about giving offers. How you communicate is also vital. Often segmentation requires a carefully structured marketing mix. That's because some customers may prefer the direct approach, such as telephone marketing, while others respond better to a local advertising campaign.

Segmentation does not have to be complex. For a small company, it could be about recognising that you have two or three distinct customer types with different needs. Segmentation principles can then add several layers of intelligence, based on key differentials, such as: spending patterns, gender, where they live, age and socioeconomic group.

What is important is not the surface differences but those differences that actually affect buying behaviour. What triggers each person to buy? If you run a hairdressing salon, for example, the type of offers you might make to customer groups would certainly differ on gender and age lines.

By increasing your understanding about what your customers are buying, you can also maximise opportunities for cross-selling or up-selling. By grouping together all the customers who regularly buy certain products, you can target them with relevant offers encouraging them to increase their spending.

Customer life cycle
The customer life cycle is traditionally used to map the different stages a customer goes through from considering a product, service or solution to the actual buy and, at least as important, the post-purchase stages
(where customer retention, loyalty and advocacy come in).

It's used more often in customer-centric and integrated marketing and in a customer experience context, whereby the focus is on long-term customer relationships, as is the case in the end-to-end customer experience.
Sterne and Cutler, two leading CRM practitioners, divided the phases of the customer life cycle, and to be more precise, the actions we can take in order to engage them through the customer life cycle:
Reach: (trying to get the attention of the people you want to reach).

Acquisition: (attracting and bringing the reached person into the influence sphere of your company).
Conversion: (when the people you reach or have a more established relationship with, decide to buy something from us).
Retention: (trying to keep your customers and trying to sell them more (cross-selling, up-selling).

Loyalty: (you would like the customer to become more than a customer: a loyal partner and even a 'brand advocate').
Since Sterne and Cutler came up with their model, many other representations of the customer life cycle were made.
The customer life cycle hasn't changed that much but the ways to achieve reach, acquisition, conversion, retention, loyalty, advocacy have. There are more options for both customers and marketers. And at the same time more challenges.

Customer attitudes
Customer attitudes are made up of three elements: (1) beliefs about, (2) feelings
about, (3) and behavioural intentions toward a brand or retail store. These components are highly interdependent.
Beliefs: These are positive or negative impressions about a product in general. For example, a person might believe that coffee
is good (or hold the opposite belief) and it might affect their decision about buying a coffee maker.

Feelings: These might be based on beliefs (i.e. a person might feel repellent towards junk food due to the amount of fat it contains). However, we can also develop independent affects, or even ones that contradict our beliefs. For example, you might be in a strong opposition to cutting down forests, yet still, buy a Christmas tree every year.

Behavioural intention: This reflects what the customer plans to do in relation to the product or service they consider. Based on this beliefs and feelings towards it, he might decide to be a loyal customer or not.
The loyalty is a state of mind. By this definition, a customer is 'loyal' to your brand or your company if he has a positive, preferential attitude toward you. In purely economic terms, it means that he is willing to pay a premium for your brand over Brand B, even when the products they represent are virtually equivalent. He is 'loyal' to your brand. But the emphasis is on 'willingness', rather than on actual behaviour, per se. It is closely tied to customer satisfaction, and if your company wants to increase loyalty, in attitudinal terms, you have to concentrate on improving your product, its image, or other elements of the customer experience, relative to your competitors.

The behavioural definition of loyalty, on the other hand, relies on a customer's actual conduct, regardless of the attitudes that underlie that conduct. By this definition, he is 'loyal' to your company if he continues to buy from you. Loyalty is concerned with repurchase activity, regardless of any internally held attitudes or preferences. In the behavioural definition, loyalty is not the cause, but the result of brand preference. If your company wants to increase this type of customer loyalty you will have to focus on whatever tactics, which will increase the amount of repurchase behaviour - tactics that can easily include, without being limited to, improving brand preference, product quality or customer satisfaction.
(Lionel Wijesiri, a corporate director with over 25 years' senior managerial experience, can be contacted at lionwije@live.com)