---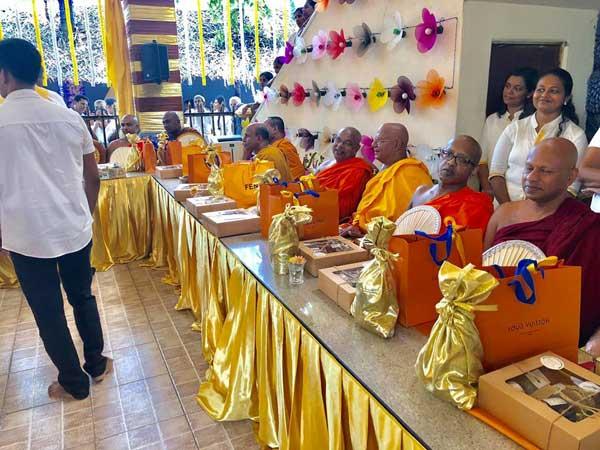 An alms giving estimated at a cost of Rs.20 million had been offered to Buddhist monks, to mark the occasion of Pitiduwe Siridhamma Thera's birthday at the Siri Sadaham Ashramaya yesterday.
Popular music composer/singer Iraj Weeraratne, who posted photos of the alms giving on his Facebook account, said he had never seen such an alms giving before.
Items from popular brands such as Fendi and Louis Vuitton had also been offered to the monks.
Speaking to the Daily Mirror about the criticisms about the amount of money spent for the alms giving, Iraj said, "It was not the Thera who spent the money, it was the people. If the people can spend that much money for an alms giving, it shouldn't be a problem to others."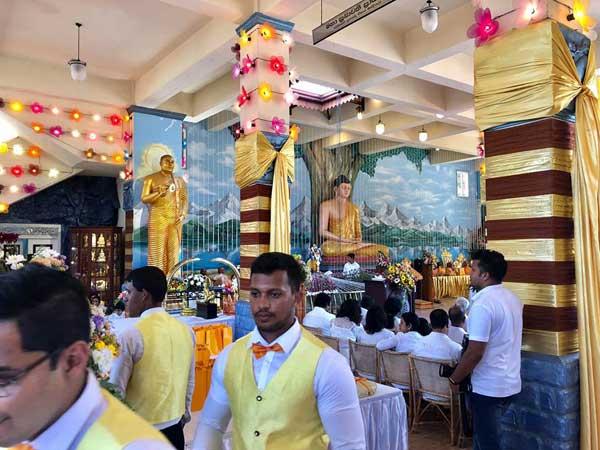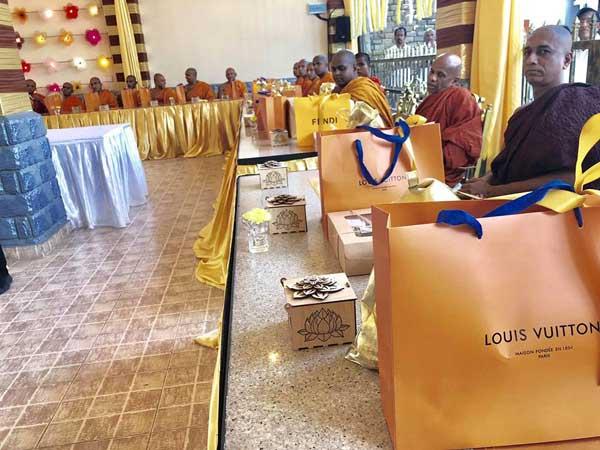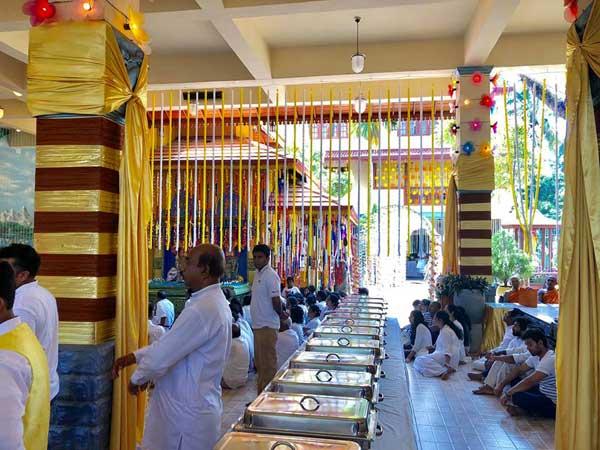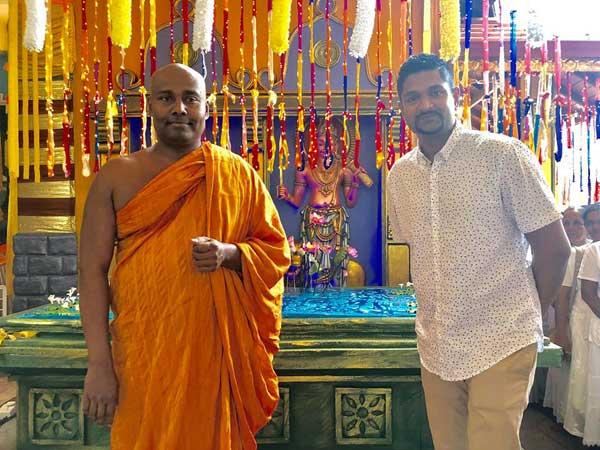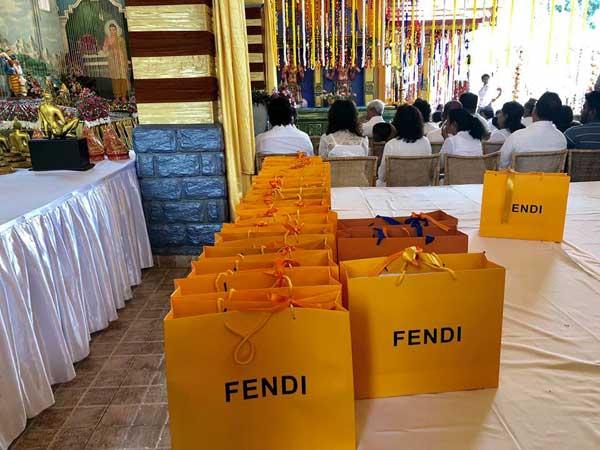 Pix courtesy: Iraj's Facebook