---
Crysbro Group well-known for quality, freshness and innovation in breeding and processing of chicken in Sri Lanka successfully held once again its annual Praja Aruna CSR programme for the period 2016-17 CSR recently.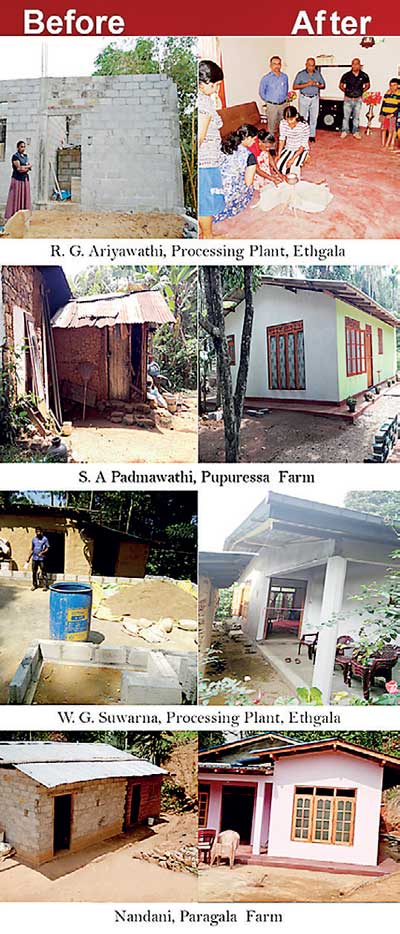 Crysbro Group determined to uplift the welfare of its employees and the society at large conducts several CSR projects and Employee Welfare programs annually. With the Praja Aruna CSR, a brainchild concept of Group Founder Mohamed Imtiaz, Crysbro has accomplished the target of completing its annual housing project for 2016-17 on schedule.

Crysbro Group which is committed to boost the wellbeing of its employees has donated four brand new houses to members of its staff in which the total cost was borne by the company.

These staff members were chosen after a careful evaluation by the Crysbro Employees Welfare Society, who undertook field visits and carried out needs-assessment. While four Crysbro Group employees received new houses, another nine employees were provided financial assistance by Crysbro Employee Welfare Society to the tune of Rs.100,000 each to carry out renovations to
their homes.

Since 2012, Crysbro has offered, as outright donations, 23 new houses to its employees, with other 40 staff members receiving cash for carrying out renovations under the Group's unique Praja Aruna CSR programme.