---
The Bank of Ceylon invites parents of students who expect to sit for 2017 grade 5 scholarship examination to prepare their children to become eligible for 2000 scholarships worth Rs.15,000 each through the bank's Ran Kekulu scholarship scheme.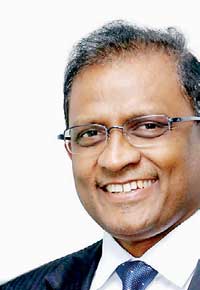 As a part of the bank's strategic Corporate Social Responsibility, the Bank of Ceylon conducts this annual programme to support and encourage school children to make an extra effort in their studies. Simply maintaining a minimum balance of Rs.5000 in a Ran Kekulu account or by opening a Rankekulu account with any of BOC's 627 branches across the country, on or before the date of the scholarship examination, which falls on 20th August, fulfills the eligibility to be considered for BOC's Ran Kekulu scholarship. In addition to the scholarship scheme there are also special merit awards for all island ranks where 1st will receive Rs.100,000, 2nd will receive Rs.75,000 and the third will receive Rs.50,000.
Further as a part of this sustainability initiative, the Bank conducts the 'Hapana' programme island wide to coach students for the year 5 scholarship examination. This programme is conducted at provincial level with the assistance of the Education Ministry. The Bank of Ceylon sincerely takes pride in been able to coach thousands of students all over the country through the 'Hapana' scholarship coaching program covering over 1204 sessions recently. Further assisting in this task the bank has sponsored the popular scholarship TV programme 'Nena- Mihira' telecast via Rupavahini every Monday at 5.pm till 6.pm from June 12th 2017 till August 3rd 2017.
This programme often associates itself with schools to add variety to it and to make the programme more interesting to children. Rupavahni Corporation together with Bank of Ceylon has scheduled many workshops in selected schools related to the Grade 5 scholarship examination in line with this 'Nena-Mihira' telecast. In addition, Bank of Ceylon maintains over 4,000 'Ran Kekulu School Sansadha' (school savings units) in selected schools covering all parts of the country. These units are managed by the students themselves with the help of the nearest BOC branch. This project aims at inculcating the savings habit among the younger generation to build a sustainable thrift culture in Sri Lanka, through BOC school savings units (Sansadha).