---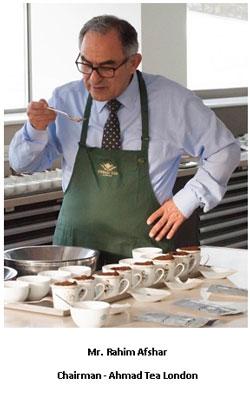 THE BACKDROP OF QUALITY
Drawing on four generations of tea blending and tasting experience, Ahmad Tea was established in Hampshire, UK in year 1986 with a heightened passion for the finest teas produced in the world. Aligned with the promise by our Chairman "I will not sell anything that I would not drink at home", our entire company has made it our solemn duty to accept and include only the finest teas in every cup of Ahmad Tea. With a strong presence of being within the top 5 international tea brands, Ahmad Tea has managed to grow in the hearts of consumers in over 80 countries with our high-quality products. As a renowned global tea company who takes both quality and taste very serious, Ahmad Tea always had a special connection towards Sri Lanka which led us to set up our tea export operations in this beautiful island nation 23 years ago.
INTRODUCTION OF EXPORT QUALITY TO THE LOCAL MARKET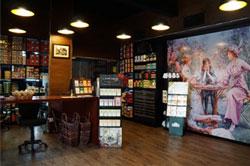 With the purpose to cater to the world's finest tea growing nation, Ahmad Tea - London took the initiative to open up doors in Sri Lanka by establishing the first tea boutique on 10th August 2017 at number 303, R. A. De Mel Mawatha, Colombo 03. Entitled as "Ceylon Special". Our tea boutique successfully managed to bring a sense of satisfaction to the Ceylon tea drinker for the past three years by providing Pure Ceylon Ahmad Tea blends to the local market. Since the inception of Ahmad Tea - Ceylon Special" tea boutique, our company had the pleasure to have been able to introduce over 50 localized Ahmad Tea products, from the 300 plus Ahmad Tea - global product range. Aligned with our company's global growth, our brand was fortunate enough to portray rapid progression in Sri Lanka and have partnered up with strong players such as SPAR, GLOMARK, Laugfs, BRANAS, Navalanka & with renowned Gift Shops which spans up to more than 50 outlets.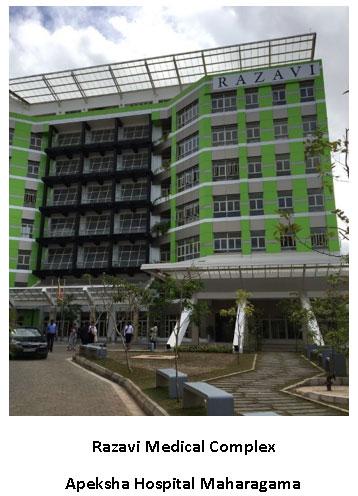 EMPOWERING QUALITY OF LIFE
As a company that traits on quality, Ahmad Tea firmly believes in quality of life. This way of thinking has led the company to uplift the living standards of many social groups and has initiated many global CSR projects. Under "AHMAD TEA - SPREAD KINDNESS PROGRAMME" our company focuses on community driven projects on Healthcare, Orphanages, Education, Sustainability and the Environmental efforts across the globe. Amongst all of our CSR projects, donation of the fully fledged RAZAVI MEDICAL COMPLEX to Apeksha Hospital Maharagama has been and will be cherished by Ahmad Tea as a part of giving back to the society of Sri Lanka.

A RELATIONSHIP WITH QUALITY
We at Ahmad Tea firmly believes that part of our success is due to the quality of relationships which we have developed with our valued consumers and business partners. Hence,
ON THE 3RD YEAR ANNIVERSARY OF OUR "AHMAD TEA - CEYLON SPECIAL" TEA BOUTIQUE,
IT GIVES US IMMENSE PLEASURE
TO EXTEND OUR WARMEST GRATITUDE
TO OUR VALUED CONSUMERS AND BUSINESS PARTNERS!
WE STRIVE TO STRENGTHEN OUR RELATIONSHIP WITH YOU BY PROVIDING
THE MOST EXCLUSIVE TEA IN THE WORLD!