---
REUTERS: The World Bank is expected to name New York University (NYU) economics professor Paul Romer as its next chief economist this week, two people familiar with the decision said, a move that would bring in a prominent voice advocating for investment in human capital.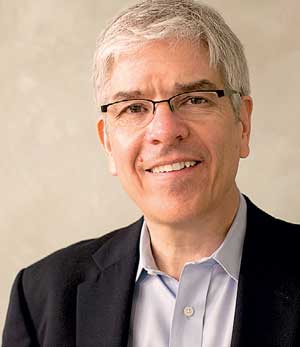 Romer will replace Kaushik Basu, 64, who is set to retire when his term ends on July 31, the people said.

A spokesman for the World Bank declined to comment on the decision. But World Bank economist Florence Kondylis in a Twitter message late on Saturday confirmed that the "rumours are correct" about Romer's pending appointment.

Romer, 60, is a key proponent of "endogenous growth theory", which holds that investment in human capital, innovation and knowledge are significant contributors to economic growth.

The theory, which Romer helped develop in the 1980s and 1990s, also holds that the spillover effects of a knowledge-based economy will lead to economic development and that the long-run growth rate of an economy can be increased with policy measures, such as subsidies for research and development or education by increasing incentives for innovation.

Romer could not immediately be reached for comment on the new position. He is a son of Roy Romer, a former Colorado Governor.
Romer's appointment comes at a time when the World Bank, International Monetary Fund (IMF) and officials from the world's largest economies are increasingly worried by a slowdown in global growth and trade.

The IMF said last week that the United States' future growth potential could be even lower than previously thought as aging baby boomers leave the workforce and productivity stagnates.
Romer, also a student of urbanization, said in a blog posting last year that economic growth springs from continual innovation, even from things as minor as new paper coffee cup designs in which small and large cups use a single-sized plastic top, reducing costs.

Using a cooking metaphor, he said "economic growth springs from better recipes, not just from more cooking. New recipes produce fewer unpleasant side effects and generate more economic value per unit of raw material."

For the developing countries served by the World Bank loans and support, he said the priority was to adapt tested strategies that richer countries have already used to build higher living standards.
Dense urban environments where market forces can flourish foster innovation, he said, citing China's urban growth as a key example.

"Together, the city and the market let large groups of people cooperate by discovering new ideas, sharing them, and learning from each other," Romer wrote.