---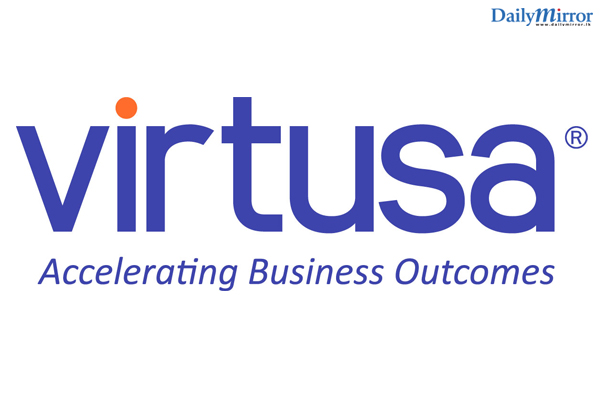 Virtusa Corporation (NASDAQ GS: VRTU), a global business consulting and IT outsourcing companythat accelerates business outcomes for its clients, today announced that it has been recognized among the leading global financial technology providers in the 2017 IDC FinTech Rankings. Virtusa was ranked 39thon the list, a significant increase in its standing, compared toits position of 52ndin the 2016 IDC FinTech rankings.
"We are very pleased to be recognized by IDC as a top consulting and IT outsourcing provider as it reflects our clients' confidence in our ability to deliver industry leading solutions," said Bob Graham, global solutions head, Banking and Financial Services, Virtusa."The banking industry is undergoing significant change brought about by technology advances, continued regulatory change, globalization, and disruption from fintech companies.Leveragingour deep domain expertise along with ourconsulting services and our cloud-based Fintech Innovation Lab, Virtusa is helping our clients develop approaches and implement solutions that accelerate their banking innovations."
The annual IDC FinTech Rankings categorize and evaluate the top global providers of financial technology based on calendar year revenues from financial institutions for hardware, software and/or services. These providers supply the technological backbone of the financial services industry, an industry which IDC Financial Insights forecasts worldwide spending on IT across the globe to reach half a trillion dollars by 2018. In addition, these rankings serve as a critical tool for financial services institutions to use during strategic planning, and to review whenever considering new investments in third party solutions.
"A position on the IDC FinTech Rankings is a significant achievement, demonstrating a fintech company's commitment to the success of their financial institution clients," said Karen Massey, senior analyst at IDC Financial Insights. "The IDC FinTech Rankings, now in its 14thyear, is the global industry standard who's who of financial services technology providers, and we congratulate the 2017 winners."
With domain expertise of more than 25 years serving clients, Virtusa has delivered successful solutions that have transformed several global banks, top brokerage firms, and card and payment providers. Financial services organizations rely on technology to gain competitive advantage while focusing on creating distinctive millennial experiences for customers and employees to help drive customer acquisition, cross-selling, retention, and employee satisfaction. Through its collaborative consultative approach, all-encompassing smart technology (Fintech/X-Tech) labs with unique sandbox environments, and a nimble team of experts, Virtusa enables clients to choose the right set of technologies to address their business challenges and capitalize on market opportunities.