---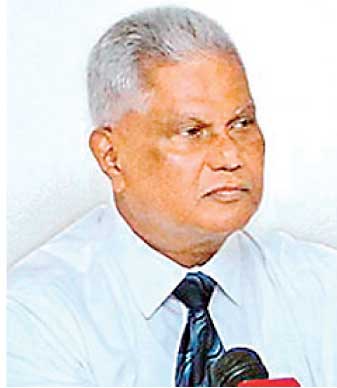 By Chandeepa Wettasinghe
Admitting the lack of market research data, the head of a government tourism agency this week said that global market research into changing tourist behaviour should be undertaken in the future.
"We do research, the department does internal tourism research but not in foreign countries, but I accept that we must do a global research and do a dedicated report on that. I do agree on that," Sri Lanka Tourism Development Authority and Sri Lanka Tourism Promotions Bureau Chairman Paddy
Withana said.
The admission comes just before the agencies under Withana's purview are planning to publish advertisements for expressions of interest for a Rs. 800 million marketing campaign in the coming month, and to launch the campaigns by early next year.

It remains to be seen how the tourism authorities will target different markets with different strategies without extensive research into foreign markets.
"In the long run we should do a global research, to see how markets behave and what we should do in our marketing plans," Withana further added, in response to the issue raised by MirrorBusiness.
The last market profiles of foreign countries were done on West Germany and Korea in 1989, while two market intelligence reports were published in 2001 and 2002.

Withana said that the agencies continue to conduct departure surveys and analyze data internally. While this data too is important, and can help to improve tourism development in Sri Lanka, and help plan marketing to a certain extent, it does not show a full picture of source markets.
Unlike in the 20th century, tourist behaviour in the past 16 years has witnessed rapid changes with even more fragmentations of visitor needs, leading to niche tourism industries.

The Sri Lanka tourism agencies have been mainly attending trade shows as their main promotional tool, just like they have done for the past few decades, and Withana said that judging by the internal research of the government, attending trade shows has translated to higher arrivals.