---
Thailand Ambassador Nopporn Adchariyavanich assured that his country would support Sri Lanka to strengthen the tax structure.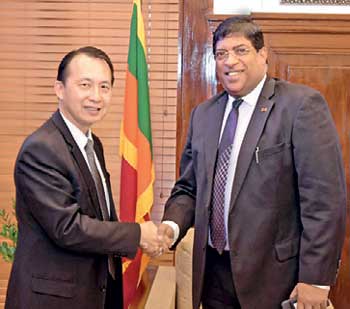 He said that it is necessary to identify the tax evaders and guide them. For this strengthening of the activities of Inland Revenue Department and the Excise Department is very timely, the Ambassador said.
He made these comments when he met Finance Minister Ravi Karunanayake before he left the island after completing his term in Sri Lanka.
The ambassador said that he will be able to arrange for officers from the Excise Department and The Inland Revenue Department to visit Thailand to study the
tax system.
He thanked the minister for the support given during his term of office and that during this time the relationship between the two countries further strengthened. He said the relationship between the two countries will further strengthen in the future.